Location: Holland, OH, Ohio, United States 
Job ID: 63050 
We Elevate... You
Our mission is to keep cities and people around the world moving. Since 1874 Schindler has an outstanding reputation for not only elevating buildings, but the well-being of everyone who lives and works in them. Do you have the talent, ambition, and vision to help us elevate tomorrow's world?
 
Find out more about us here - Company Website or LinkedIn
As a leading employer in the urban mobility industry, we are always looking for a diverse group of people who can create exceptional value for our customers.
Join us as a
Material Handler
Your Skills
Essential Job Duties:
RECEIVES MERCHANDISE
By checking incoming deliveries for damage and notifying the proper persons if damage is found; verifying freight bill; unpacking shipments; cleaning boxes; performing necessary computer transactions.
STOCKS MERCHANDISE
By identifying items; determining the proper stocking location(s); putting merchandise in the proper location(s).
FILLS ORDERS
By monitoring RA system; taking orders from field; facilitating production and testing of needed boards; pulling items from strategic stock; noting backorders; verifying completeness of orders; performing necessary computer transactions.
PREPARES ORDERS FOR CARRIER SERVICE
By packing and labeling boards as needed; arranging and coordinating pick-up; packing boards; maintaining carrier records; performing necessary computer transactions.
CONTROLS INVENTORY
By conducting physical counts and reconciling with inventory system; notifying printed circuit board repair area when replenishment points are reached.
PROVIDES CUSTOMER SERVICE
By clarifying the customer's complaint; determining the cause of the problem; selecting and explaining the best solution to solve the problem; expediting correction or adjustment; following up to ensure resolution
RECOMMENDS PREVENTATIVE MEASURES TO MANAGEMENT
By collecting customer information and analyzing their needs and suggesting improvements through the We've Got A Problem
PROVIDES INFORMATION
By answering questions; notifying the process leader and MOT of problems; inputting and generating data; completing forms. 
SUPPORTS OTHER DEPARTMENTS
By establishing routine deliveries of scheduled orders; determining other predictable supply needs.
MAINTAINS EQUIPMENT
By cleaning; following manufacturer's standards of use; performing and scheduling preventative maintenance; reporting damage or mechanical problems to process leader and maintenance department.
MAINTAINS SAFE AND CLEAN WORKING ENVIRONMENT
By complying with procedures, rules, and regulations.
CONTRIBUTES TO TEAM EFFORT
By accomplishing department/company results as needed; maintaining effective communications with teammates, customers, and suppliers; accepting new challenges; acting as mentor to new/temporary employees.
 
Your Experience
PROCESS KNOWLEDGE:         Shipping; receiving; safety procedures; Schindler quality; electro-static discharge control; inventory control; RA system use; proper use and control of third tier documents; original document control.
EDUCATION:   High school diploma or the equivalent
Will you join us and elevate tomorrow's World?
We look forward to receiving your complete online application.
For questions, please contact Pooja Gupta,
At Schindler Group we value inclusion and diversity, and practice equity to create equal opportunities for all. We endeavor that all qualified applicants will receive consideration for employment without regard to age, race, ethnic background, color, religious affiliation, union affiliation, gender, gender identity, sexual orientation, marital status, national origin, nationality, genetics and health, disability or veteran status.
If you would like assistance with the application process for this position, please contact the recruiter highlighted above who will be happy to help.
br>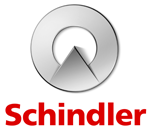 Apply now »