Location: Holland, OH, Ohio, United States 
Job ID: 65166 
We Elevate... You
Our mission is to keep cities and people around the world moving. Since 1874 Schindler has an outstanding reputation for not only elevating buildings, but the well-being of everyone who lives and works in them. Do you have the talent, ambition, and vision to help us elevate tomorrow's world?
 
Find out more about us here - Company Website or LinkedIn
As a leading employer in the urban mobility industry, we are always looking for a diverse group of people who can create exceptional value for our customers.
Join us as a
Process Development Engineer
Your Skills
PRIMARY FUNCTION / POSITION OVERVIEW:
Individual will focus on the development, implementation, monitoring and maintenance of efficient manufacturing processes and workflow for assembly products. Incorporating safety, the environment, and fiscally responsible decisions.

ESSENTIAL FUNCTIONS:
•    New product introduction
•    Develop working instructions, workmanship standards and process documents, and ensure they are followed for new and existing products
•    Continually improve the operation, for increased quality, productivity, efficiency and cost savings
•    Investigate operational problems affecting production and reporting and recommending solutions
•    Good knowledge of cell custom build, lean Manufacturing, six sigma and ISO methodology
•    Project management
•    Identify ways to reduce production costs through recommendations – i.e. new process equipment, equipment justification to improve performance
•    Work with engineering on DFX (design for excellence) to include:
o    Design for cost
o    Design for test
o    Design for manufacturability
o    Design for assembly
•    Work with other relevant departments to determine estimated costs, run time, cost reduction and close the feedback loop
•    Liaise with production planner/scheduler for ensuring the released products have adequate BOM and routings
•    Manage manufacturing documentation required for product manufacturing i.e. revise drawings, BOM, accurate work instructions and workmanship standards and process procedures
•    Provide manufacturing data i.e. production control charts, reliability, process capability, to improve the process and monitor and measure progress to target
•    Organize meetings with other team members to facilitate growth
•    Train peers and hourly workforce on new development processes and technology
•    Familiar with environmental health and safety regulations
•    Capable of advanced troubleshooting under pressure, i.e. ability to develop effective working solutions quickly    
 
Your Experience
Bachelors Degree in Manufacturing, Industrial Engineeing or Associate's Degree combined with experience
Electrical/Electronics Manufacturing  - Required  
Green Belt, SAP working knowledge, IPC experience - Highly preferred
5 - 10 years industry experience, management experience, project management, strategy development, cost savings experience
Minimum 5 years experience of field operations
Will you join us and elevate tomorrow's World?
We look forward to receiving your complete online application.
For questions, please contact Siani Adayja Powell,
At Schindler Group we value inclusion and diversity, and practice equity to create equal opportunities for all. We endeavor that all qualified applicants will receive consideration for employment without regard to age, race, ethnic background, color, religious affiliation, union affiliation, gender, gender identity, sexual orientation, marital status, national origin, nationality, genetics and health, disability or veteran status.
If you would like assistance with the application process for this position, please contact the recruiter highlighted above who will be happy to help.
br>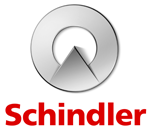 Apply now »