Location: Holland, OH, Ohio, United States 
Job ID: 66975 
We Elevate... You
Our mission is to keep cities and people around the world moving. Since 1874 Schindler has an outstanding reputation for not only elevating buildings, but the well-being of everyone who lives and works in them. Do you have the talent, ambition, and vision to help us elevate tomorrow's world?
 
Find out more about us here - Company Website or LinkedIn
As a leading employer in the urban mobility industry, we are always looking for a diverse group of people who can create exceptional value for our customers.
Join us as a
Production Manager
Your Skills
There is Significant emphasis on the ideal candidate possessing strong elevator product knowledge, electronics and electromechanical working knowledge and the hands-on ability to apply this knowledge. Candidate will play a significant role in new product release and the execution of continuous improvement tasks. Scope includes control system assembly, electronic box build assemblies, printed circuit board assemblies, repair of printed circuit board assemblies.

Reviews production orders or schedules to determine product data such as types, quantities, and specifications of products and scheduled delivery dates in order to plan department operations.

Plans production operations, establishing priorities and sequences for assembling and repairing products.

Prepares operational schedules and coordinates Assembly and Manufacturing activities to ensure production and quality of products meets specifications.

Reviews production and operating reports and resolves operational, and manufacturing problems to ensure minimum costs and prevent operational delays.

Inspects machines and equipment to ensure specific operational performance and optimum utilization.

Develops or revises standard operational and working practices and observes employees to ensure compliance with standards.

Resolves employees' problems with assistance from the Department Manager and the Human Resources Department.

Works cross functionally with company supervisors, managers and group leaders to ensure customer expectations and company goals are met.

Performs weekly production meetings with Group Leaders and key shop personnel as required.

Ensures all safety related tasks are completed.

Compiles, stores, retrieves, and reports production data.

Develops and executes capital improvement plans.
SUPERVISORY RESPONSIBILITIES:
Manages Group Leaders and other non-supervisory employees in the departments. Is responsible for overall direction, coordination, and evaluation of these units. Carries out supervisory responsibilities in accordance with the organization's policies, procedures and applicable laws. Responsibilities include interviewing, hiring and training employees; planning, assigning, and directing work; appraising performance; rewarding and disciplining employees; addressing complaints and resolving problems.
Your Experience
Manages new and repair production flow and on time delivery.
Shares in the management of projects related but not limited to: Warranty kitting, Prototypes, Capex, and an agile approach to MoL product line support.
Problem Solving
Training, coaching, SOP development
Bachelor's Degree in Manufacturing Engineering, Business, Electronics Engineering or Process Engineering required
Preferred: Lean Certifications, Processing Engineering, IPC Training, EH&S Training
Our Commitment
•    Competitive salary commensurate with experience
•    Competitive Medical, Dental and Vision Plans - All benefits effective from first day of hire
•    Generous Paid Time Off (All employees start with 3 weeks of vacation which then increases with tenure in addition to sick days, floating holidays and 8 Company Observed Holidays)
•    Tuition Reimbursement (Eligible after 6 months of service)
•    Parental Leave – 100% base pay for 6 consecutive weeks within first year of a child's birth or adoption
•    401k Plan: Eligible and company match and vesting on first day of employment
•    Company Match: 100% on first 4% of employee contributions than 50% on the next 6% of employee Contributions
o    If an employee contributes 10%, Schindler matches 7%
 
Will you join us and elevate tomorrow's World?
We look forward to receiving your complete online application.
For questions, please contact Siani Adayja Powell,
At Schindler Group we value inclusion and diversity, and practice equity to create equal opportunities for all. We endeavor that all qualified applicants will receive consideration for employment without regard to age, race, ethnic background, color, religious affiliation, union affiliation, gender, gender identity, sexual orientation, marital status, national origin, nationality, genetics and health, disability or veteran status.
If you would like assistance with the application process for this position, please contact the recruiter highlighted above who will be happy to help.
br>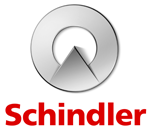 Apply now »