Location: Holland, OH, Ohio, United States 
Job ID: 66723 
We Elevate... You
Our mission is to keep cities and people around the world moving. Since 1874 Schindler has an outstanding reputation for not only elevating buildings, but the well-being of everyone who lives and works in them. Do you have the talent, ambition, and vision to help us elevate tomorrow's world?
 
Find out more about us here - Company Website or LinkedIn
As a leading employer in the urban mobility industry, we are always looking for a diverse group of people who can create exceptional value for our customers.
Join us as a
Quality Engineer
Your Skills
PRIMARY FUNCTION / POSITION OVERVIEW: Provide quality engineering support and guidance to a designated function and/or product.
Support the establishment of clearly-defined quality metrics and utilize these metrics to identify opportunities for improvement.
Develop, implement, drive and track effective improvement activities.
Serve as the focal point for notifications of defects from Field customers, other Schindler departments and suppliers; conduct effective root cause analysis; and identify and drive corrective actions to eliminate the source of defects and resolve problems.
ESSENTIAL FUNCTIONS: Support the establishment of quality performance measures for designated area(s) of responsibility and report performance on a monthly basis. As performance does not meet targets, use the SPSP process ( 8- D report ) help process owners identify root cause, containment and corrective actions to improve performance. Support internal and/ or supplier audits to ensure compliance to requirements; support efforts to obtain effective solutions to findings; help verify corrective actions have been implemented and are effective. Identify continuous improvement projects focused on reducing defects/ field quality claims and improving overall performance. Regularly interact with internal/ external customers & suppliers (Field service representatives, other functional groups, Test) to resolve problems Regularly report quality status with defined group scorecard and KPIs. Provide technical direction to Inspectors, manufacturing personnel and others as to proper inspection methods. Identify and communicate supplier quality issues to Supplier Development, Procurement and suppliers. Provide technical assistance as required to assist in resolution. Support third party audits. Provide technical support and guidance to local operations personnel to prepare for audits and address areas of concern. Perform internal quality system audits as defined by SEC ISO system Assist IE and others to create and maintain 3rd tier ISO documents. Seek to reduce product and process cost through input from team members; work with other functions to implement changes identified. Help to develop, and/or conduct, new hire quality orientation and on-going quality improvement training (I.e. SPC, data collection, first piece inspection etc...) Provide support to Production, R&D and Industrialization personnel to ensure that new product designs are manufactured and shipped to meet quality specifications. Participate in the planning and design of products and processes in work centers as needed. Maintain all controlled document files and test records in a timely and accurate manner
Your Experience
Bachelor's Degree in Electrical or Mechanical Engineering or a related technical field Certified Quality Engineer (ASQ) (Preferred) Six Sigma/Lean/ Continuous Improvement Specialist (Green Belt, Black Belt, etc.) in Lean, DMAIC or similar continuous improvement methodologies. (Preferred) Certifications like ISO 9001:2015 auditor certification (Preferred) Elevator Industry experience, field installation and/or trouble shooting (Preferred) Functional Work Experience - Minimum of two years' experience within a Quality function in Elevator/ Escalator or related industry and demonstrated knowledge of Quality Systems Requirements (ISO, TS, AS, etc.). Thorough knowledge and experience in processes and tools relevant for quality and supply chain including: mechanical and/ or electrical fabrication processes, inspection methods and tools, defect identification and resolution, auditing, effective problem solving process and tools (i.e 8D and six sigma), working knowledge of LEAN tools and techniques, Industry standard product development processes within a cross-functional environment.
Will you join us and elevate tomorrow's World?
We look forward to receiving your complete online application.
For questions, please contact Pooja Gupta,
At Schindler Group we value inclusion and diversity, and practice equity to create equal opportunities for all. We endeavor that all qualified applicants will receive consideration for employment without regard to age, race, ethnic background, color, religious affiliation, union affiliation, gender, gender identity, sexual orientation, marital status, national origin, nationality, genetics and health, disability or veteran status.
If you would like assistance with the application process for this position, please contact the recruiter highlighted above who will be happy to help.
br>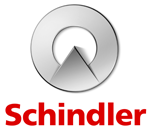 Apply now »