Location: Houston, TX, Texas, United States 
Job ID: 66552 
We Elevate... You
Our mission is to keep cities and people around the world moving. Since 1874 Schindler has an outstanding reputation for not only elevating buildings, but the well-being of everyone who lives and works in them. Do you have the talent, ambition, and vision to help us elevate tomorrow's world?
 
Find out more about us here - Company Website or LinkedIn
As a leading employer in the urban mobility industry, we are always looking for a diverse group of people who can create exceptional value for our customers.
Join us as a
Area Sales Manager LPD
Your Skills
.
PURPOSE OF

POSITION
Lead the sustainable growth (order intake, market share, and profitability) for your respective sales teams in identified geographic markets thru strategy development for MUST WINS, early engagement with all buying influences, competitive differentiation, and superior selling.

Recruit, develop/coach, and organize high-performing sales professionals to deploy local market plans that increase our participation rate, expand our relationship with ideal customers, and create demand within defined vertical markets.

Develop new markets thru short-term/long-term plans to staff up, nurture customer relationships and establish a foothold; be the 'face of Schindler' to new customers for LPC.

Envision LPC sales vision with a focus on the future team structure, markets, and

approaches.
Business Development

Tasks
Provide insight and guidance into sale strategy development to drive Large Project order intake

(OiT).

Collaborate with internal departments, such as marketing, engineering, and operations to empower and enable the success of sales teams in demonstrating competitive differentiation and creating winning strategies.
Seek out and research market trends and early project developments, with new and existing customers, to support the sales team's pipeline development.

Source, analyze, communicate, and apply competitive data for competitive advantage to the sales team.

Create territory/vertical market plans to grow market share in identified geographic locations by smartly deploying sales resources.

Manage and nurture relationships with new and existing owners, developers, consultants, general contractors, and partners with a focus on executive leaders, stakeholders, and

influencers.

Develop and maintain an active professional network of sellers that can serve as prospective candidates for new sales hires.
Sales

Tasks
Meet and/or exceed assigned sales

objectives.

Master utilization of CRM platform for the management plans, pipeline, and sale

activity
Sales Management

Tasks
Meet and/or exceed assigned sales team

objectives.

Master utilization of CRM platform for the management of team plans, pipeline, and sale

activity

Highly effective coach of sales performance thru frequent 'in-the-field

observation

Astute developer of talent with agility to apply varying leadership styles depending on the specific need (directive/supportive/collaborative/delegation)

Active support where needed for customer presentation, estimate review, negotiation, contract terms review, and all required due diligence.

A strategic mindset to evaluate competitive

positioning.
KPI's (Metrics

TBD)
Development/deployment of LPC Market

Plan

Personal Sales Goals: Order Intake, Booked Gross Margin, Units, and Market

Growth

Team Sales Goals: Order Intake, Booked Gross Margin, Units, and Market

Growth

Maintain Funnel Volume to meet

plan

Achieve Net Promoter Score for

Sales

Bid to Book

Performance

Customer

Engagement
Qualifications /

Skills
Experienced sales leader; mature and strong disposition; strong voice and a great

listener

Strategic and tactical; need to balance 'ideas' with

'action'

Complimentary background or strengths to the current leadership team with a focus on 2- way customer engagement and meaningful connections w/stakeholders; model the behavior as a value-added skill for the team to learn

Change agent; ability to manage ambiguity, build-as-you-go; agility in approach (mature vs. growth markets), seek out and embrace non-traditional approaches and ideas.

Comfort with customer marketing activities to secure market data and develop territory

plans

CRM and analytics used for management of pipeline, activities, and

team

Demonstrates personal influence, ability to work a matrix organization across different functions, business units, HQ org, and internal stakeholders to 'make things happen

Solid disqualifier, negotiator, and

closer

Strong C-suite presentation skills; demonstrates professional polish, effective

communications

Results-oriented, action bias, energetic – set goal, does the work, high activity

levels

Embraces and lives a culture of accountability and

teamwork.

This position can be seated anywhere in the area....Dallas, Chicago, Houston or any of the other Area Central locations.
Your Experience
Requirements:
Bachelor's degree (engineering, STEM, business,

sales/marketing)

10+ years sales leadership

experience

Success in building teams

up

Expertise in long-cycle, technical solutions selling, big $

projects

Broad territory mgt. experience, ideally in South (TX-FL-GA) including

California.

PC, CRM

literate


Work Experience
Multiple years in various assignments within the Company, in the Elevator industry, or in another service-oriented business. 
Our Commitment
Our Commitment
Competitive salary commensurate with experience
Competitive Medical, Dental and Vision Plans - All benefits effective from first day of hire
Generous Paid Time Off (All employees start with 3 weeks of vacation which then increases with tenure in addition to sick days, floating holidays and 8 Company Observed Holidays)
Tuition Reimbursement (Eligible after 6 months of service)
Parental Leave – 100% base pay for 6 consecutive weeks within first year of a child's birth or adoption
401k Plan: Eligible and company match and vesting on first day of employment
Company Match: 100% on first 4% of employee contributions than 50% on the next 6% of employee Contributions
If an employee contributes 10%, Schindler matches 7%
Will you join us and elevate tomorrow's World?
We look forward to receiving your complete online application.
For questions, please contact Michelle R Bridges, +12147660475
At Schindler Group we value inclusion and diversity, and practice equity to create equal opportunities for all. We endeavor that all qualified applicants will receive consideration for employment without regard to age, race, ethnic background, color, religious affiliation, union affiliation, gender, gender identity, sexual orientation, marital status, national origin, nationality, genetics and health, disability or veteran status.
If you would like assistance with the application process for this position, please contact the recruiter highlighted above who will be happy to help.
br>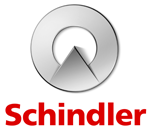 Apply now »