Location: Cincinnati, OH, Ohio, United States 
Job ID: 67466 
We Elevate... You
Our mission is to keep cities and people around the world moving. Since 1874 Schindler has an outstanding reputation for not only elevating buildings, but the well-being of everyone who lives and works in them. Do you have the talent, ambition, and vision to help us elevate tomorrow's world?
 
Find out more about us here - Company Website or LinkedIn
As a leading employer in the urban mobility industry, we are always looking for a diverse group of people who can create exceptional value for our customers.
Join us as a
FQE Coordinator
Your Skills
The FQE Coordinator will perform a variety of administrative functions to support CAT 5 / CPSI 5 (Confirmation of Periodic Safety Inspections) testing in support of staff manager and other department personnel. 
Schedule required daily testing and manage the updates of SAP documents in concert with required AHJ (Authority Having Jurisdiction) documents.

Handle confidential information in a professional and discreet manner. 

Coordinate and arrange with customers, other Schindler departments and local District office and AHJ required SAIS (Schindler Acceptance Inspectance Standard), CAT 5 and CPSI 5 testing schedules.

Publish schedule for Testers performing the work, local office and FQE personnel. 

Make necessary arrangements with municipal building departments for inspection as required by local ordinance. 

Coordinate both the SAIS and CPSI 5 into one schedule. 

Coordinate delivery of test weights where applicable.

Establish, maintain, and update data files for the department in SAP weekly. 

Create PO's for purchases. 

Maintain Calibrated instrument Database and assist with shipment and Coordination or tooling.

Maintain required Safety equipment for Product Safety Inspectors and Product Safety Leaders. 

Maintain Inventory of common components (batteries, data tags, misc. replacement parts). 

Maintain SAP data entry and track violations to closure, where applicable. 

Manages work orders in SAP as necessary. 

Provide day to day direction as needed to ensure back up plans are available when scheduled activities get cancelled. 

Make required entry into the Warranty tracker Database. 

Make required data entry into Learning Management System for recording required safety training.

Ability to Prepare report such as: job tracking reports, SAP reports, etc., as requested or required by department or management and in accordance with Best Demonstrated Practice.

Generates reports on an ongoing basis in SAP for open violations, OIL's (open item lists) relating to the scheduled SAIS and CPSI 5 tests. 

Maintain all necessary schedules as well as provide data entry support of field service paperwork via SAP system.
Your Experience
High School Graduate

Business School or Secretarial Degree preferred

Experience supporting a department head

Experience in an Administrative Assistant role

Previous experience with an international company

Proficient in MS Office (i.e., Word, Excel, PowerPoint)
Will you join us and elevate tomorrow's World?
We look forward to receiving your complete online application.
For questions, please contact Siani Adayja Powell,
At Schindler Group we value inclusion and diversity, and practice equity to create equal opportunities for all. We endeavor that all qualified applicants will receive consideration for employment without regard to age, race, ethnic background, color, religious affiliation, union affiliation, gender, gender identity, sexual orientation, marital status, national origin, nationality, genetics and health, disability or veteran status.
If you would like assistance with the application process for this position, please contact the recruiter highlighted above who will be happy to help.
br>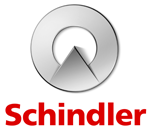 Apply now »