Location: Kolkata, West Bengal, India 
Job ID: 62018 
We Elevate... You
Join Schindler and help us elevate our world: Use your skills to allow megacities to grow. With our elevators and escalators, we keep the urban world moving.
 
Since 1874 Schindler has been a Citymaker with proud reputation for elevating not only buildings, but the well-being of everyone who lives and works in them. People, passion, and innovation are the pillars of our success.
Established in 1998, Schindler India is a wholly owned subsidiary of Schindler Holding Co. We supply elevators, escalators and mobility technology for all market segments: residential apartment blocks, business and shopping centers, high-rise towers as well as transport infrastructure such as metro stations and airport terminals. With sales growth double that of the industry, a rapidly burgeoning portfolio and expanding employee base each year, Schindler India is poised for a leadership position in India in the short term.
Join us as a
Team Leader - Existing Installation
We Elevate... Your Responsibilities
1. Role: A strong team leader who posses the ability to:
- Build
- Facilitator and
- Foster an atmosphere that encourages subordinates to learn and cope up with old and new technologies.

2. Responsibility:
- Responsible for implementing the EI strategy to achieve the objectives of responsiveness, reliability and customer satisfaction and profitability.
- Planning, executing and organizing major repair works.
- Managing the team members.
- Responsible for training and coaching of the subordinates and tem members.
- Responsible for training on the job for the team members
- Checking and solving problems related to repeated call backs
We Elevate... Your Best Self
Education: Mandatory: Diploma or BE or ITI
Professional experience:
- Total more than 8 years of experience
- Preferably 3 years of experience from the industry.
- Exposure to the Service Business
Languages: (+ levels: proficiency, advanced, intermediate, basic) - English (proficiency), - Hindi (advance), - Regional languages (basic)
Preferences :
- Knowlegde about commercial as well as non commercial products.
- Posses coaching abilities.
- Experience in the elevator industry.
We Elevate... You
Can You Elevate Us?
Contribute to our success and join us in shaping the mobility of tomorrow! We look forward to receiving your complete online application. For questions, please contact Pranali Kalap,
www.schindler.com
At Schindler Group we value inclusion and diversity, and practice equity to create equal opportunities for all. We endeavor that all qualified applicants will receive consideration for employment without regard to age, race, ethnic background, color, religious affiliation, union affiliation, gender, gender identity, sexual orientation, marital status, national origin, nationality, genetics and health or disability.
br>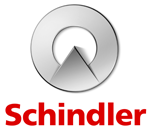 Apply now »