Location: Lansing, MI, Michigan, United States 
Job ID: 71372 
We Elevate... You
Our mission is to keep cities and people around the world moving. Since 1874 Schindler has an outstanding reputation for not only elevating buildings, but the well-being of everyone who lives and works in them. Do you have the talent, ambition, and vision to help us elevate tomorrow's world?
 
Find out more about us here - Company Website or LinkedIn
As a leading employer in the urban mobility industry, we are always looking for a diverse group of people who can create exceptional value for our customers.
Join us as a
Field Supt NI
Your Skills
Your Skills
ESSENTIAL FUNCTIONS:
The qualified candidate must be a high-energy self-starter with a strong work ethic. This individual will need to be motivated by a competitive industry and be results, detail and team-oriented. As a Schindler NI Field Superintendent, the candidate's role will include providing technical solutions, ensuring workplace safety, supervising technicians and job site activity, and supporting new installation and modernization sales. The selected candidate must be an expert at fulfilling customer requirements and maximizing profitability; excellent communication, financial acumen, business development, and management skills will all be critical to success in this role. The NI Field Superintendent must also have the necessary skills and experience to handle customer concerns, adjust manpower levels according to business needs, and to teach employees the Company's quality, productivity and safety methodology.

Additional responsibilities include:

• Build a team environment by leading field technicians
• Manage training and development of field technicians on established processes, safety, tools and standards through daily communication and job-site visitation.
• Foster excellent communication among team members while maintaining good working relationships with the local union
• Ensure that each installation project meets Company quality and safety standards, as well as all contract requirements.
• Monitor project installation progress completion and drive installation efficiency through daily job-site visitation for progress reporting.
• Perform project installation surveys which includes walking multiple flights of stairs for accessing motor rooms, pits and shaftways.
• Perform daily job-site readiness walkthroughs with general contractors prior to delivery of equipment and project installation commencement.
• Implement customer and Company requirements for quality, performance reliability and passenger safety for new installation projects.
• Support the local sales and project management team in estimating new installation bids, attending customer job progress meetings, as well as investigating and resolving customer complaints.
• Develop a spirit of teamwork and dedication to quality among all staff and field employees
• Participate in Company professional development programs to enhance working knowledge of Elevator Company products, services and procedure
Your Experience
Your Experience
• BS/AS degree in Engineering or Business with prior technical sales experience; or, Journeyman Technician experience with minimum 5 years in field
• Minimum 3 years experience in either the elevator industry or in a related building systems industry
• Ability to effectively manage and resolve sensitive employee relations issues
• Solid problem solving and proven negotiating skills, high sense of urgency, strong communication and interpersonal skills
• Excellent PC skills
Our Commitment
Our Commitment
•           Competitive salary commensurate with experience
•           Competitive Medical, Dental and Vision Plans - All benefits effective from first day of hire
•           Generous Paid Time Off (All employees start with 3 weeks of vacation which then increases with tenure in addition to sick days, floating holidays and 8 Company Observed Holidays)
•           Tuition Reimbursement (Eligible after 6 months of service)
•           Parental Leave – 100% base pay for 6 consecutive weeks within first year of a child's birth or adoption
•           401k Plan: Eligible and company match and vesting on first day of employment
•           Company Match: 100% on first 4% of employee contributions than 50% on the next 6% of employee Contributions
o          If an employee contributes 10%, Schindler matches 7%
Schindler Elevator Corporation (U.S.) | LinkedIn
Schindler Elevator Corporation (U.S.) | 68,616 followers on LinkedIn. Schindler Elevator Corporation is the North American operation of the Switzerland-based Schindler Group, a leading global mobil...
Will you join us and elevate tomorrow's World?
We look forward to receiving your complete online application.
At Schindler Group we value inclusion and diversity, and practice equity to create equal opportunities for all. We endeavor that all qualified applicants will receive consideration for employment without regard to age, race, ethnic background, color, religious affiliation, union affiliation, gender, gender identity, sexual orientation, marital status, national origin, nationality, genetics and health, disability or veteran status.
If you would like assistance with the application process for this position, please contact the recruiter highlighted above who will be happy to help.
br>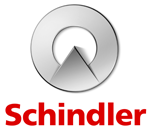 Apply now »