Location: Madrid alcobendas, Madrid, Spain 
Job ID: 65129 
We Elevate… You
Join Schindler and help us elevate our world: Use your skills to allow megacities to grow. With our elevators and escalators, we keep the urban world moving.
 
Since 1874 Schindler has been a Citymaker with proud reputation for elevating not only buildings, but the well-being of everyone who lives and works in them. People, passion, and innovation are the pillars of our success.
Join us as a
Controller Business Analyst
We Elevate... Your Responsibilities
GLOBAL FINANCE AND CONTROLLING needs you!
Mobility is the goal 

We are looking for an analyst to join our Month End Closing team in Madrid on a full - time basis.
You will be mainly responsible for the following tasks:
Execute Month End closing task for dedicated KGs, all around the globe.
Generate Balance Sheet and Profit and Loss accounts reconciliation of the main key ratios of the companies
Monitor the topics found during the month reconciliations
Generate Management Information Systems for KG we support
Provide ad-hoc analysis for Schindler group
We Elevate... Your Best Self
We Elevate... Your Best Self
Mobility needs you 
You need to be customer oriented and able to act independently in different cultural circumstances, in addition to strong communication skills and analytical mind.
Furthermore, you need to possess the following qualifications:
Excellent Financial skills
Desired experience of at least 2 years in Finance / Controlling
Excellent English skills
MS - Office Skills (SAP)
Travelling (reduced scope and only if needed)
Do you want to move the future with us?  

We Elevate... You 
You will get immediate access to a variety of benefits by working for a TOP employer:
We offer a position in a future-oriented industry with a diverse product range as well as an attractive performance-related remuneration.
Development opportunities: You will start with a job-specific onboarding program and will be supported by us through technical and soft skills development programs.
Work-life balance: We support you in managing your professional and personal life through flexible working hours.
Corporate benefits: You will have the opportunity to benefit from attractive employee discounts.
Diversity: We promote and foster a culture of diversity.
Are you interested? Send us your complete application
We Elevate... You
Flexible compensation plan

Childcare vouchers, car rental, health insurance with benefits for your family members, restauant vouchers... Save money with the flexible remuneration and its tax advantages!

 

enter between 7:30 am and 9:30 am and leave between 05:00 pm and 07:00 pm. Is there a lot of traffic in the mornings after dropping the children off at school or are you an early riser to make the most of the day? Organize it the way you want with our flexible schedule!

 

You will enjoy a continuous working day in the summer, and how many things can you do in almost a month?  if you don't know, start thinking about it! here you have almost 1 month of annual vacation!  Also, think about what you are going to do in the summer evenings because here you will have them free!

 

Online training in technology and languages

Do you want to get certified in your new favorite technology? Do you prefer to learn a new language? at Schindler you have online training for this, 100% subsidized by the company. 

 

Medical insurance 100% subsidized

We are experts in the lifting sector experts in the lifting industry, we leave the medical check-ups we leave to the professionals 😉.

 

When it comes to insurance, this is a classic - and if you work at Schindler, you'll get one!

 

Hard working sometimes affects the health of our muscles. Enjoy a good decontracting massage with a good physiotherapist.

 

Financial help for children with disabilities

We are here to help you. We not only care about you; we also care about all the needs your family may have.

 

Financial rewards for loyalty

Loyalty pays off! It's so important to us that you thrive here that we want to thank you as best we can.

 

To help you with any unforeseen event or to give you a hand with your dreams, when you're with us for 2 years you can count on our personal loans.

 

You will work in an international environment, with the opportunity to collaborate with teams in other countries, and you may even have the option to change your residence temporarily.

 

Comentarios de RR. HH.
 
br>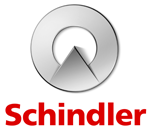 Apply now »