Location: Milan, Milano e Lombardia, Italy 
Job ID: 60124 
We Elevate... You
Join Schindler and help us elevate our world: Use your skills to allow megacities to grow. With our elevators and escalators, we keep the urban world moving.
 
Since 1874 Schindler has been a Citymaker with proud reputation for elevating not only buildings, but the well-being of everyone who lives and works in them. People, passion, and innovation are the pillars of our success.
More than one billion people put their trust in Schindler each and every day. Our many years of experience and innovative drive make us the number one supplier in the elevator and escalator business. Join the Schindler team and help us improve the world of mobility: Use your abilities and help us move people.
Join us as a
Systems Engineer (m/f/d)
We Elevate... Your Responsibilities

In order to achieve R&D efficiency and product field quality goals, Schindler has decided to introduce Model Based Engineering to the R&D engineering processes. This is the core of future Data Continuity and is necessary to achieve the full potential of any implementation of Digital Twin technologies.
In July 2018 the new department Digital Transformation inside of CTO was created and the Digital Twin Project has been set up. To be able to specify and design our Schindler product lines in efficient manner a system engineering approach, tailored to Schindler needs, is in definition and it is necessary to build necessary competences within DT-PLE team. Product line requirements, architectures and related variability will be the core for the systems engineering tasks as well as its interface with the simulation environment and related development.
 
This is an exciting opportunity to join a completely new, dynamic, collaborative and innovative team. In your role you have ownership for the following subjects:
Analyse business and stakeholders needs to define product (functional and not-functional) requirements and architectural solutions to be created by means of systems models for Elevator Systems.
As simulation specialist, support development team on the migration of legacy tools, define architectures, propose best practices and model based implementation methodology to be integrated into  3D Experience according to simulation requirements. 
Interfacing with multi-disciplinary teams understanding their different needs and converting them into effective solutions.
Support planning of the project in an Agile set-up and execution 
Maintenance and fine tuning of Schindler Digital Twin Methodologies and support/coaching on implemented methodology.
We Elevate... Your Best Self

Further qualifications may include:
Master Degree in Engineering, Systems Engineering, Computer Sciences, Mathematics
Knowledge at least 3 years of Systems Engineering 
Experience in defining requirements/architectures and modeling languages (e.g. SysML)
Experience in systems simulation and related modelling language (e.g. Dymola, Modelica, Matlab, Simulink)
Experience in Product Line Engineering
Dassault Systems 3D Experience Platform

Self-directed and self-organized, highly responsible and reliable team player, good analytic skills, quick learner, open minded for new technologies and a generator of innovative ideas

Fluent English
We Elevate... You

Benefit from our services as a multi-award-winning TOP employer:
Working environment: We offer a position in a future-oriented industry with a diverse product range as well as attractive and performance-related remuneration
Development opportunities: You start with a position-specific familiarization and are supported by us through professional and personal training measures
Family friendliness: We enable you to conciliate your professional and private life through flexible working hours
Diversity: We promote a culture of diversity
This position is located in Milan city
br>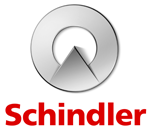 Apply now »