Location: Clinton, NC (Escalator Plant), North Carolina, United States 
Job ID: 69327 
We Elevate... You
Our mission is to keep cities and people around the world moving. Since 1874 Schindler has an outstanding reputation for not only elevating buildings, but the well-being of everyone who lives and works in them. Do you have the talent, ambition, and vision to help us elevate tomorrow's world?
 
Find out more about us here - Company Website or LinkedIn
As a leading employer in the urban mobility industry, we are always looking for a diverse group of people who can create exceptional value for our customers.
Join us as a
Assistant Plant Controller
Your Skills
5-to-10-year Factory Finance control experience of in multinational manufacturing facilities, accounting or finance background, strong financial analytical skills.
Support Plant Controller in managing materials' variance analysis (Price & Usage). Help establishing Material Master Data policies and controls, developing reporting and analysis.
Additionally, will play key role partnering with SC management in supporting Inventory targets. Including inventory cycle count and corresponding adjustments support analysis.
Lead financial closings activities and timely monthly reporting (including JE postings and accruals). 
Financial assessment of risks via account reconciliation and variance analysis. Including GR/IR account.
Achieve direct costs budget targets by analyzing variances and initiating corrective actions by partnering with SC operational management.
Ability to prioritize and handle multiple tasks with prompt response and reflection
Experience to communicate with Headquarter/foreign affiliates within the Group, well communication working in an international and multicultural team.
Result orientation as well as detail focal whenever need.
Able to work under pressure and strong desire to achieve aggressive targets.
Logic thinking, systemic solution finding and sounds execution to make things happen.
Sound knowledge of operation monthly closing, IFRS, account mapping, process control & improvement.
Inventory management skill in large size manufacturing environment
Expertise with ERP (ie:SAP) software and implementation of ERP system is a plus.
Proficient excel and PPT and presentation ability
Strong work ethic attitude, proactive to seek profitability opportunity within the organization
Business partnership with cross functional team
Your Experience
Bachelor's Degree
CPA preferred
5 years' experience in manufacturing finance
Manufacturing experience is preferred
Highly developed communication skills, e.g. verbal, written, interpersonal and presentation
Strong analytical and problem-solving skills and ability to quickly access and understand trends, circumstances and root causes. Pro-actively proposes solutions
Hard-working and self-motivated work style
Focused on team play and team engagement
Ability to go into details but keeping oversight about "what really matters"
Will you join us and elevate tomorrow's World?
We look forward to receiving your complete online application.
At Schindler Group we value inclusion and diversity, and practice equity to create equal opportunities for all. We endeavor that all qualified applicants will receive consideration for employment without regard to age, race, ethnic background, color, religious affiliation, union affiliation, gender, gender identity, sexual orientation, marital status, national origin, nationality, genetics and health, disability or veteran status.
If you would like assistance with the application process for this position, please contact the recruiter highlighted above who will be happy to help.
br>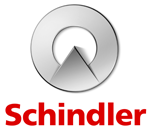 Apply now »