Location: Morristown, NJ, New Jersey, United States 
Job ID: 71217 
We Elevate... You
Our mission is to keep cities and people around the world moving. Since 1874 Schindler has an outstanding reputation for not only elevating buildings, but the well-being of everyone who lives and works in them. Do you have the talent, ambition, and vision to help us elevate tomorrow's world?
 
Find out more about us here - Company Website or LinkedIn
As a leading employer in the urban mobility industry, we are always looking for a diverse group of people who can create exceptional value for our customers.
Join us as a
Associate Strategic Account Manager
Your Skills
Associate Strategic Account Manager for Schindler Elevator Corporation at its Morristown, NJ office. Responsible for overseeing major project management of the most visible and significant accounts for Schindler North America. 
(30%) Manage Major Projects and Liaison with Strategic Accounts Team. Support the Strategic account team and focus on process improvements by supporting the Director of Strategic Accounts through a huge variety of methods which will include managing EI portfolio metrics, evaluating and setting up plans for improvement. Act as a liaison with the Strategic Account Department and Field Operations.  Responsible for ensuring that all monthly and quarterly fulfilment obligations are satisfied. 
(30%) Execute segment specific strategies to exceed sales, revenue, and profits in the EI & MOD business. Responsible for engaging with retention and recovery of strategic accounts by offering customized solutions and price rebates by applying Schindler's portfolio retention strategies. 
(20%) Ensure steady growth of EI portfolio and MOD business by implementation of key account management strategies. 
(20%) Assist Director (Key Account Management) on all aspects of major projects.  Including creating business development roadmap to achieve high revenue and increase market share, generate high quality integrated development, risk management and communication plan, and maintaining client relationships. 
Your Experience
Job requirements:
Bachelor's Degree or foreign equivalent in Project Management, Electronic Engineering, or other closely related field of study; plus 24 months of experinece in the offered position or other closely related positions. Experiences may be concurrent . Employer is willing to accept suitable combination of education, experience, and/or training to satisfy the minimum requirements for the position.
Will you join us and elevate tomorrow's World?
We look forward to receiving your complete online application.
At Schindler Group we value inclusion and diversity, and practice equity to create equal opportunities for all. We endeavor that all qualified applicants will receive consideration for employment without regard to age, race, ethnic background, color, religious affiliation, union affiliation, gender, gender identity, sexual orientation, marital status, national origin, nationality, genetics and health, disability or veteran status.
If you would like assistance with the application process for this position, please contact the recruiter highlighted above who will be happy to help.
br>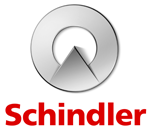 Apply now »