Location: Morristown, NJ, New Jersey, United States 
Requisition ID: 57630 
Schindler stands for mobility. Mobility needs experts.
Join our team in Morristown, NJ.
Founded in Switzerland in 1874, the Schindler Group is a leading global provider of elevators, escalators, and related services. Schindler mobility solutions move one billion people every day all over the world. Behind the company's success are over 60,000 employees in more than 100 countries.
With U.S. Headquarters in Morristown, New Jersey, Schindler Elevator Corporation is the North American operating entity of the Switzerland-based Schindler Group. Schindler is one of the leading global manufacturers of elevators, escalators and moving walks. Schindler employs over 5,000 people in more than 230 locations in North America. The company specializes in latest-technology engineering as well as mechanical and micro-technology products designed and rigorously tested for comfort, efficiency and reliability. Schindler products can be found in many well-known buildings throughout the US, including 4 World Trade Center, the Bank of America Tower and the Marriott Marquis in New York, Cowboys Stadium in Dallas and the Cleveland Clinic in Las Vegas.
Associate or Senior Electrical Engineer
Mobility is the goal
Scope of Responsibility
The Engineer develops and applys elevator and escalator components using engineering fundamentals and established practices, procedures and guidelines. The Engineer provides design solutions to assigned safety, performance, cost, reliability, and maintainability problems requiring the use of engineering methods and established procedures and guidelines as well as provides effective task management to accomplish specified technical objectives on time.  This position may support sales in bidding competitive projects and winning customer awards via technical support; to applying, ordering and custom engineering solutions for defined contract requirements; to field support, troubleshooting of field installations, resolving customer issues; to coordinating program implementation via coordination with research and development to fulfilling the corporate operations with a successful product line.
Job Duties
Coordinate with field (sales reps/field superintendents) - on Engineering layouts and orders

Order Elevator products per Job requirements

Modify Component Software per Job requirements

Create and Update Layouts per Job requirements

Create Contract designs to meet Job requirements

Travel - 10%
Mobility needs you
Position Requirements (Knowledge Requirements)
Education/Experience
BSME/BSEE or 5 years as Appl. Specialist
Strong fundamental technical skills and ability to quickly learn various technical products and processes.

Ability to distill various technical material (i.e. schematics, manuals, processes, etc.) to provide expert support.

Strong interpersonal communication skills both verbal and written.

Ability to work both independently and in a cross functional team under a challenging environment.

Demonstrate enthusiasm and initiative in finding innovative solutions and achieving goals.

High self confidence to work independent on-site with Field Technicians and/or Engineers.

Maintains a positive and professional attitude in a highly demanding environment.

3 year or less technical experience in elevator industry or an comparable technical industry.
Engineering Knowledge Gained
Must Meet SDR Performance Metrics(Ontime, Quality)

Capable to perform MOD Survey

Comply with all Eng Processes

Contract Drawings (patentable solutions)

Troubleshoot Schematics

Programming Language Proficiency

TCP/IP Networking

Full Knowledge of Safety Go/No Go Rules

Knowledge of A17.1 Code

Software Customization

System Troubleshooting (Lab -Simulators, Ordering Tools
Engineering Behaviors
Communication Skills (Verbal and Email) - Communicate effectively with sales reps, superintendents, Project managers and all internal Engineering teams

Collaboration Skills (Engineering Team and Field)

Task Management
Communication
Organizes, expresses, and communicates ideas clearly verbally, in writing and in presentations as is appropriate for the audience and takes responsibility for understanding others.

Listens actively; asks clarifying questions and summarizes or paraphrases what others have said to verify understanding

Ensures that regular communication occurs based on the needs of the work, the individual, management or the situation

Identifies and uses effective and appropriate communication channels and methods in a timely manner (e.g., email, telephone, Sametime, Facetime)

Communicates in a positive and customer-oriented manner to influence others by using an open and constructive dialogue within their technical function.
Decision Making
Seeks information related to a specific task, problem or issue and acts appropriately. Considers alternative strategies or options which take into account different perspectives on an issue held by other team members or individuals. Identifies and considers opportunities that are presented.
Leadership
Makes independent decisions and manages difficult conversations, being sensitive to the risks and impact on others.

Shares experiences, ideas, goals with enthusiasm and confidently justifies and maintains own position or decisions when challenged.

Celebrates successes with team and other stakeholders
Development
Continuously seeks to improve.

Understands the need for change and helps plan for and accommodate it as creatively and positively as possible.

Is flexible and open to new ideas and encourages others to value change

Suggests alternative ways to resolve problems; is not constrained by conventional thinking and established approaches
Results Driven
Delivers results, sets and achieves challenging goals within defined Code of Conduct and Safety guidelines

Understands the link between own objectives and Company / Business Unit objectives and makes efforts to achieve desired outcomes

Utilizes tools and techniques to ensure project / work remain on target and on budget

Solicits input from co-workers

Demonstrates a flexible approach to work and projects to achieve cost-savings and to attain goals

Demonstrates a commitment to customer service; serves and satisfies internal and external customers; holds self-accountable for quality outcomes.
Do you want to move the future with us?
Equal opportunity/Affirmative Action employer.  All qualified applicants will receive consideration for employment without regard to age, race, color, religion, creed, sex, sexual orientation, marital status, gender identity, national origin, citizenship status, disability or protected veteran status.

Schindler is committed to ensuring that our Career Center is accessible to all jobseekers, including individuals with disabilities. If you are having difficulty with the application or the accessibility of this website, please contact Recruiting_Support.US@schindler.com
br>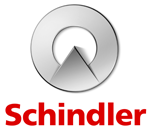 Apply now »