Location: Morristown, NJ, New Jersey, United States 
Requisition ID: 62329 
Schindler stands for mobility. Mobility needs experts.
Join our team in Morristown, NJ.
Founded in Switzerland in 1874, the Schindler Group is a leading global provider of elevators, escalators, and related services. Schindler mobility solutions move one billion people every day all over the world. Behind the company's success are over 60,000 employees in more than 100 countries.
With U.S. Headquarters in Morristown, New Jersey, Schindler Elevator Corporation is the North American operating entity of the Switzerland-based Schindler Group. Schindler is one of the leading global manufacturers of elevators, escalators and moving walks. Schindler employs over 5,000 people in more than 230 locations in North America. The company specializes in latest-technology engineering as well as mechanical and micro-technology products designed and rigorously tested for comfort, efficiency and reliability. Schindler products can be found in many well-known buildings throughout the US, including 4 World Trade Center, the Bank of America Tower and the Marriott Marquis in New York, Cowboys Stadium in Dallas and the Cleveland Clinic in Las Vegas.
Electrical Engineer
Mobility is the goal
•Develop and apply knowledge of hydraulic and traction elevator systems
•Defines, outlines and orders electrical material based on tender documents
•Supports elevator fixture approval process with the customer and fixture vendor
•Develop knowledge specific to SEC and 3rd party components- both standard and custom
•Comprehend and apply SEC Applications Organizational Norms (ONs) and A17.1 standards
•Coordinate and design multi-layered integrated systems. (ie. security interfaces, robotics delivery, infant abduction systems, etc)
•Develop custom contract drawings/EWD's
•Perform Technical analysis of electrical control system components
•Create material sales orders containing standard and custom components for hydraulic and traction elevators
•Supports Field Personal in installation and commissioning.
•Support the MOD business line- feasibility, risk assessment, document revision, document management, system enhancements and testing
•Demonstrate a detailed and thorough understanding of elevator control systems- Control feedback loops, Electrical Wiring diagrams, Relay Logic, Hardware/Software Interfaces.
•Develop and revise custom Wiring Diagrams per Job requirements (Control to Peripheral connections)
•Develop custom software to meet Job requirements.
•The jobholder shall develop deep knowledge to interface building systems such as EMP, Card Readers, BMS, Fire Fighter Panels etc.
•Perform technical calculations for building power requirements on electrical and HVAC systems.
•Coordinate communication and information with field (sales reps/field superintendents)
•Order Elevator products per Job requirements
•Expert in hydraulic applications, ordering & fixture interfaces
•Expert in geared traction and 6400 applications and ordering
•Expert in Gearless AC & DC traction and 6400 applications and ordering
•Expert in NEC rules for Applying Elevator Components.
•Perform lab testing of Standard and Custom hardware/software on Elevator Simulators
•Develop and Support 3rd Party Interface's with external IT/Security vendors.
In addition to the MDC-Electrical Associate Engineering skillset the job holder shall
•Lead MOD Electrical surveys
•Create/Modify department Processes
•Mentor Associate Engineers
•4-eye work in areas of expertise
•Root cause analysis
•Trouble shooting and Field Support
•Implementation of standard material design
•Strong Knowledge of Network Architecture, TCPIP, Firewall Management
•Basic Knowledge in Building Management Systems, Liftnet, Lobbyvision 2 & 3, OPC
•Strong Knowledge of Destination based elevator systems (M10/SchindlerID/PORT/MyPort)
•Full Knowledge and Practice of Safety Go/No Go Rules
Mobility needs you
Bachelor's degree in Electrical / Computer Engineering and/or 3-5 years engineering experience
Communication Skills (Verbal and Email) - Communicate effectively with sales reps, superintendents, Project managers and all internal Engineering teams
Collaboration Skills (Engineering Team and Field)
Task Management
Do you want to move the future with us?
At Schindler Group we value inclusion and diversity, and practice equity to create equal opportunities for all. We endeavor that all qualified applicants will receive consideration for employment without regard to age, race, ethnic background, color, religious affiliation, union affiliation, gender, gender identity, sexual orientation, marital status, national origin, nationality, genetics and health, disability or protected veteran status.
Schindler is committed to ensuring that our Career Center is accessible to all jobseekers, including individuals with disabilities. If you are having difficulty with the application or the accessibility of this website, please contact Recruiting_Support.US@schindler.com
br>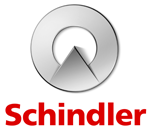 Apply now »