Location: Morristown, NJ, New Jersey, United States 
Job ID: 64746 
We Elevate... You
Our mission is to keep cities and people around the world moving. Since 1874 Schindler has an outstanding reputation for not only elevating buildings, but the well-being of everyone who lives and works in them. Do you have the talent, ambition, and vision to help us elevate tomorrow's world?
 
Find out more about us here - Company Website or LinkedIn
As a leading employer in the urban mobility industry, we are always looking for a diverse group of people who can create exceptional value for our customers.
Join us as a
Electrical Engineer
Your Skills
•Develop and apply knowledge of hydraulic and traction elevator systems
•Defines, outlines and orders electrical material based on tender documents
•Supports elevator fixture approval process with the customer and fixture vendor•Develop knowledge specific to SEC and 3rd party components- both standard and custom•Comprehend and apply SEC Applications Organizational Norms (ONs) and A17.1 standards•Coordinate and design multi-layered integrated systems. (ie. security interfaces, robotics delivery, infant abductionsystems, etc)
•Develop custom contract drawings/EWD's•Perform Technical analysis of electrical control system components
•Create material sales orders containing standard and custom components for hydraulic and traction elevators
•Supports Field Personal in installation and commissioning.•Support the MOD business line- feasibility, risk assessment, document revision, document management, systemenhancements and testing
•Demonstrate a detailed and thorough understanding of elevator control systems- Control feedback loops,Electrical Wiring diagrams, Relay Logic, Hardware/Software Interfaces.•Develop and revise custom Wiring Diagrams per Job requirements (Control to Peripheral connections)
•Develop custom software to meet Job requirements.
•The jobholder shall develop deep knowledge to interface building systems such as EMP, Card Readers, BMS, FireFighter Panels etc.
•Perform technical calculations for building power requirements on electrical and HVAC systems.
•Coordinate communication and information with field (sales reps/field superintendents)
•Order Elevator products per Job requirements•Expert in hydraulic applications, ordering & fixture interfaces•Expert in geared traction and 6400 applications and ordering•Expert in Gearless AC & DC traction and 6400 applications and ordering•Expert in NEC rules for Applying Elevator Components.
•Perform lab testing of Standard and Custom hardware/software on Elevator Simulators
•Develop and Support 3rd Party Interface's with external IT/Security vendors.
Your Experience
In addition to the MDC-Electrical Associate Engineering skillset the job holder shall
•Lead MOD Electrical surveys•Create/Modify department Processes
•Mentor Associate Engineers
•4-eye work in areas of expertise
•Root cause analysis
•Trouble shooting and Field Support•Implementation of standard material design
•Strong Knowledge of Network Architecture, TCPIP, Firewall Management
•Basic Knowledge in Building Management Systems, Liftnet, Lobbyvision 2 & 3, OPC
Our Commitment
To Your Future: Fully-vested 401k match (up to 7% of total compensation)
To Your Health: Competitive Medical, Dental and Vision Plans - All benefits effective from first day of hire
To Your Wellness: Generous Paid Time Off (All employees start with 3 weeks of vacation which then increases with tenure in addition to sick days, floating holidays and 8 Company Observed Holidays)
To Your Education: Tuition Reimbursement (Eligible after 6 months of service)
To Your Family: Parental Leave – 100% base pay for 6 consecutive weeks within first year of a child's birth or adoption
Partnership with Maven Milk to ship breast milk for employees traveling on Schindler business
Will you join us and elevate tomorrow's World?
We look forward to receiving your complete online application.
At Schindler Group we value inclusion and diversity, and practice equity to create equal opportunities for all. We endeavor that all qualified applicants will receive consideration for employment without regard to age, race, ethnic background, color, religious affiliation, union affiliation, gender, gender identity, sexual orientation, marital status, national origin, nationality, genetics and health, disability or veteran status.
If you would like assistance with the application process for this position, please contact the recruiter highlighted above who will be happy to help.
br>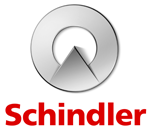 Apply now »