Location: Morristown, NJ, New Jersey, United States 
Job ID: 70501 
We Elevate... You
Our mission is to keep cities and people around the world moving. Since 1874 Schindler has an outstanding reputation for not only elevating buildings, but the well-being of everyone who lives and works in them. Do you have the talent, ambition, and vision to help us elevate tomorrow's world?
 
Find out more about us here - Company Website or LinkedIn
As a leading employer in the urban mobility industry, we are always looking for a diverse group of people who can create exceptional value for our customers.
Join us as a
Global Technical Training Partner
Your Skills
learning content and material that are instrumental in facilitating effective and impactful learning experiences to the learners.
In addition, the Technical Training Partner demonstrates proficiency in designing interactive exercises and activities aimed at enhancing the acquisition of technical knowledge and skills.
Furthermore, the Technical Training Partner stays ahead of the curve by leveraging state-of-the-art learning methods and utilizing cutting-edge learning tools aligned with learning industry best practices.
By incorporating innovative approaches and technologies, the Technical Training Partner ensures that the training programs remain engaging, up-to -date and are aligned with the evolving needs of the learners and the organization.
Furthermore, the Technical Training Partner recognizes the importance of measuring the effectiveness and efficiency of the training programs to ensure continues improvement through systematically evaluations and fine-tunes of the training offering.
Business rationale:
The Technical Training Partner brings specialized knowledge and expertise in technical learning, including content development, delivery, and evaluation.
Their focus in technical learning ensures that the technical field employees receive targeted and relevant technical training, enhancing their skills and performance in specific areas of importance to the business to support the organization to achieve their strategic goals.
 
Your Experience
Key responsibilities include:
• (Co-)Designing and developing learning experiences and solutions that include appropriate formal and informal learning solutions, resources, and performance support, ensuring that business, performance, and learner requirements are met.
• Resolving field performance issues by partnering with business partners to provide a systematic analysis of performance gaps, recommending appropriate performance interventions, and measuring ensuing business outcomes.
• Partner with subject matter experts and resources to implement and deploy learning solutions. Prioritizes work based on business needs.
• Initiating, planning, executing, controlling, and closing the work of teams on Technical Training and Certification projects to achieve goals and meet success criteria.
• Facilitating face to face and virtual training events, using engaging facilitation skills to actively involve people in learning, motivate them to adopt desired behaviors and meet agreed session outcomes.
• Leveraging data-enabled decisions to improve people and organizational performance.
• Connecting, nurturing, facilitating, and sustaining groups with a shared interest/passion to learn from each other, and improve practices and performance.
• Using collaborative tools such as MS Teams to facilitate learning experience.
Our Commitment
Our Commitment:
To Your Future: Fully-vested 401k match (up to 7% of total compensation)

To Your Health: Competitive Medical, Dental and Vision Plans - All benefits effective from first day of hire

To Your Wellness: Generous Paid Time Off (All employees start with 3 weeks of vacation which then increases with tenure in addition to sick days, floating holidays and 8 Company Observed Holidays)

To Your Education: Tuition Reimbursement (Eligible after 6 months of service)

To Your Family: Parental Leave – 100% base pay for 6 consecutive weeks within first year of a child's birth or adoption

Partnership with Maven Milk to ship breast milk for employees traveling on Schindler business
Will you join us and elevate tomorrow's World?
We look forward to receiving your complete online application.
At Schindler Group we value inclusion and diversity, and practice equity to create equal opportunities for all. We endeavor that all qualified applicants will receive consideration for employment without regard to age, race, ethnic background, color, religious affiliation, union affiliation, gender, gender identity, sexual orientation, marital status, national origin, nationality, genetics and health, disability or veteran status.
If you would like assistance with the application process for this position, please contact the recruiter highlighted above who will be happy to help.
br>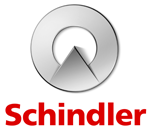 Apply now »