Location: Morristown, NJ, New Jersey, United States 
Job ID: 64233 
We Elevate... You
Our mission is to keep cities and people around the world moving. Since 1874 Schindler has an outstanding reputation for not only elevating buildings, but the well-being of everyone who lives and works in them. Do you have the talent, ambition, and vision to help us elevate tomorrow's world?
 
Find out more about us here - Company Website or LinkedIn
As a leading employer in the urban mobility industry, we are always looking for a diverse group of people who can create exceptional value for our customers.
Join us as a
Intern-Electrical Engineering
Your Skills
HW development for Raspberry Pi based environment to develop test sequences for Sensor Kit qualification
Running Tests on our Automated Telearm test station
Prototyping HW test benches
Prototyping HW solutions
Evaluating different solutions to find the best option and bring it to working prototype stage.
Assist the electrical engineers as needed.
Candidate will enhance existing knowledge of electrical engineering techniques and learn how to integrate circuits into HW platforms.
Learn to self prioritize assigned tasks
Learn the discipline of daily work routine, and understand how his/her contribution fits into the larger picture.
Learn to read schematics and
Learn new programming languages and development environments.
Component selection
Power calculations.
Your Experience
Working knowledge of basic EE principles and theory
Desire to apply theory in a practical environment
Familiar with electronic components and schematics
Experience with one or more of the following a plus:-
Schematic drawing and simulation tools
Packaging and wirerouting
NEC electrical guidelines
Motor control theory
Digital signal processing and control
Will you join us and elevate tomorrow's World?
We look forward to receiving your complete online application.
For questions, please contact Pooja Gupta,
At Schindler Group we value inclusion and diversity, and practice equity to create equal opportunities for all. We endeavor that all qualified applicants will receive consideration for employment without regard to age, race, ethnic background, color, religious affiliation, union affiliation, gender, gender identity, sexual orientation, marital status, national origin, nationality, genetics and health, disability or veteran status.
If you would like assistance with the application process for this position, please contact the recruiter highlighted above who will be happy to help.
br>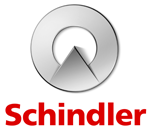 Apply now »