Location: Morristown, NJ, New Jersey, United States 
Job ID: 65629 
We Elevate... You
Our mission is to keep cities and people around the world moving. Since 1874 Schindler has an outstanding reputation for not only elevating buildings, but the well-being of everyone who lives and works in them. Do you have the talent, ambition, and vision to help us elevate tomorrow's world?
 
Find out more about us here - Company Website or LinkedIn
As a leading employer in the urban mobility industry, we are always looking for a diverse group of people who can create exceptional value for our customers.
Join us as a
Labor Relations Generalist
Your Skills
* Can also be based out of any office in our Eastern Area (includes major metro areas such as Boston, NY, Philadelphia, DC, Atlanta, Miami) *
•    Advises and supports managers on labor and employee relations matters, including grievance and arbitration procedures, performance issues and disciplinary actions; 
•    Provides contract interpretation assistance to managers related to matters of the Company's collective bargaining agreements; 
•    Supports the collective bargaining pre-negotiations and negotiations processes for Schindler's collective bargaining agreements;
•    Assists with resolution of represented employee concerns and grievances in direct partnership with local management; 
•    Monitors, manages, and resolves all substance abuse testing matters for represented employees within the area;
•    Creates a positive and productive work environment to support assigned area through collaborative alliance with field Human Resources; 
•    Investigates employee and labor relations issues for represented employees in partnership with field Human Resources;
•    Supports Labor Relations' strategic initiatives; 
•    Participates in Labor Relations and Human Resources development programs and training sessions;
•    Researches, develops and presents assigned projects and materials as needed;
 
Your Experience
•    Bachelor's degree in industrial/labor relations, human resources, business administration, or related degree;
•    Minimum of 3 years of experience in labor relations or human resources working within a unionized environment; experience in construction, manufacturing or industrial setting is preferred;
•    Able to travel domestically approximately 30%
Additional Qualifications:
•    Effective written and oral communicator equipped with adept listening skills;
•    Highly organized with the comfort to effectively manage multiple assignments and prioritize responsibilities without sacrificing quality;
•    Demonstrated ability to work independently and take initiative to proactively support field operations;
•    Knowledge of federal compliance, labor laws, employment laws and regulatory requirements;
•    Knowledge of principles and practices of labor and employee relations, collective bargaining and employment laws;
•    Detail oriented with strong organizational and documentation skills; 
•    Ability to adapt to change quickly and operate in a fast-paced environment;
•    Proficiency in Microsoft applications including Word, Power Point, Excel
 
Our Commitment
•    Competitive salary commensurate with experience
•    Competitive Medical, Dental and Vision Plans - All benefits effective from first day of hire
•    Generous Paid Time Off (All employees start with 3 weeks of vacation which then increases with tenure in addition to sick days, floating holidays and 8 Company Observed Holidays)
•    Tuition Reimbursement (Eligible after 6 months of service)
•    Parental Leave – 100% base pay for 6 consecutive weeks within first year of a child's birth or adoption
•    401k Plan: Eligible and company match and vesting on first day of employment
•    Company Match: 100% on first 4% of employee contributions than 50% on the next 6% of employee Contributions
o    If an employee contributes 10%, Schindler matches 7%
 
Will you join us and elevate tomorrow's World?
We look forward to receiving your complete online application.
For questions, please contact Eric E Martinez, (+1) 973/397-6314
At Schindler Group we value inclusion and diversity, and practice equity to create equal opportunities for all. We endeavor that all qualified applicants will receive consideration for employment without regard to age, race, ethnic background, color, religious affiliation, union affiliation, gender, gender identity, sexual orientation, marital status, national origin, nationality, genetics and health, disability or veteran status.
If you would like assistance with the application process for this position, please contact the recruiter highlighted above who will be happy to help.
br>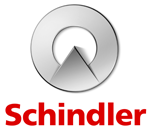 Apply now »