Location: Morristown, NJ, New Jersey, United States 
Job ID: 67622 
We Elevate... You
Our mission is to keep cities and people around the world moving. Since 1874 Schindler has an outstanding reputation for not only elevating buildings, but the well-being of everyone who lives and works in them. Do you have the talent, ambition, and vision to help us elevate tomorrow's world?
 
Find out more about us here - Company Website or LinkedIn
As a leading employer in the urban mobility industry, we are always looking for a diverse group of people who can create exceptional value for our customers.
Join us as a
Manager Business Analytics
Your Skills
Partner with field operations and product line leaders to identify and capture opportunities to improve business performance (i.e., near and long-term profitable growth)

Lead diagnostic assessments and root cause analysis to define and prioritize improvement opportunities

Collaborate with sales and operations leaders to design effective solutions (roadmap) to drive improvements

Support implementation efforts:  Develop and lead adoption of management tools, which provide visibility into the key drivers of business performance (e.g., status of improvement actions and associated KPIs)

Lead meetings with internal client stakeholders (e.g., project proposals, problem solving, progress updates)

Serve as the lead project manager to ensure successful outcomes (customer satisfaction)

Serve as a knowledgeable, go-to resource for Schindler's internal data (SAP, Power BI, etc.)

Identify information and data needs (internal & external) required to support project efforts

Source, collect, organize, clean, and synthesize data for analyses

Build sophisticated quantitative models and analyses across a range of topics

(Business analytics, finance, valuation, statistics, operations, etc.)

Develop and update business performance reporting tools

Create easily digestible visualizations to present key outcomes/results of analyses

Communicate insights and recommendations effectively (PowerPoint, Excel, etc.)

Build familiarity with new software and business tools; help drive adoption of new technologies
Your Experience
Data Analysis:  Develop factual basis to support data-driven decision making
Problem Solving/Thought Leadership:  Serve as a thought partner to business leaders. Bring an owner mindset and fresh perspective to help senior managers address their most pressing issues
Project Management:  Bring structure to problem solving and action planning. Establish the framework/methodology and lead project teams to deliver impressive results
Our Commitment
•    Competitive salary commensurate with experience
•    Competitive Medical, Dental and Vision Plans - All benefits effective from first day of hire
•    Generous Paid Time Off (All employees start with 3 weeks of vacation which then increases with tenure in addition to sick days, floating holidays and 8 Company Observed Holidays)
•    Tuition Reimbursement (Eligible after 6 months of service)
•    Parental Leave – 100% base pay for 6 consecutive weeks within first year of a child's birth or adoption
•    401k Plan: Eligible and company match and vesting on first day of employment
•    Company Match: 100% on first 4% of employee contributions than 50% on the next 6% of employee Contributions
o    If an employee contributes 10%, Schindler matches 7%
 
Will you join us and elevate tomorrow's World?
We look forward to receiving your complete online application.
At Schindler Group we value inclusion and diversity, and practice equity to create equal opportunities for all. We endeavor that all qualified applicants will receive consideration for employment without regard to age, race, ethnic background, color, religious affiliation, union affiliation, gender, gender identity, sexual orientation, marital status, national origin, nationality, genetics and health, disability or veteran status.
If you would like assistance with the application process for this position, please contact the recruiter highlighted above who will be happy to help.
br>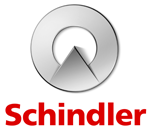 Apply now »