Location: Morristown, NJ, New Jersey, United States 
Job ID: 65985 
We Elevate... You
Our mission is to keep cities and people around the world moving. Since 1874 Schindler has an outstanding reputation for not only elevating buildings, but the well-being of everyone who lives and works in them. Do you have the talent, ambition, and vision to help us elevate tomorrow's world?
 
Find out more about us here - Company Website or LinkedIn
As a leading employer in the urban mobility industry, we are always looking for a diverse group of people who can create exceptional value for our customers.
Join us as a
National Project Manager
Your Skills
The most important criteria for this role are proven project management experience. As a Schindler Manager, the candidate's role will be to work with as part of cross functional team to ensure specification are completely met; to work with Schindler Large project division and engineering to support the Field Organization in consistent process compliance (i.e. Fulfillment Plus), to work with local and region management to ensure high quality and financially successful installations. This role is Field focused, and so the selected candidate must be able to connect with people and form outstanding customer relationships so as to advance Schindler's presence in the marketplace and ensure achievement of the organization's financial goals.
Your Experience
Participate in sales efforts of Major Projects as needed
• Analyze projects at Schindler over $3M using Major Project Executive Summary (MPEX) tool.
• Communicate with Project Managers the financial standing of the job and areas of concern.
• Provide the necessary training to project managers to ensure compliance with Company process and Group standard.
• Hold monthly review meetings for each project with project team and management team.
• Report on higher level projects from $3M and above to District and Territory management.
• Work to improve all Project Management and installation tools.
Education Technical degree in Engineering - Bachelors degree
Sales/Marketing - Bachelors degree
MBA or similar a plus
Experience 7+ years of experience in major projects
Solid knowledge in elevator systems. [Application Engineering]
Practical experience in the field of high-rise elevators and large construction projects
Experience working in cross functional roles across direct/indirect reports
Experience in construction project cost forecasting
Knowledge in ASME A17.1 plus NYC code a plus
Skills SAP, MS Office, Lotus Notes
Strong written and verbal communication
Meeting sales goals
Negotiation of major projects (contracts/change orders/etc.)
Project management capacity planning
Coaching & mentoring of project managers
Managing internal processes
Strong business acumen
Computer skills - Microsoft Office, MS-Project and SAP.
Strong MS Excel a must
Ability to communicate effectively with a wide variety of people with diverse
backgrounds throughout all levels and disciplines
Ability to develop and maintain positive, cooperative, team oriented
relationships with co-workers, supervisors, managers, clients and others in
contact with the job
Our Commitment
•    Competitive salary commensurate with experience
•    Competitive Medical, Dental and Vision Plans - All benefits effective from first day of hire
•    Generous Paid Time Off (All employees start with 3 weeks of vacation which then increases with tenure in addition to sick days, floating holidays and 8 Company Observed Holidays)
•    Tuition Reimbursement (Eligible after 6 months of service)
•    Parental Leave – 100% base pay for 6 consecutive weeks within first year of a child's birth or adoption
•    401k Plan: Eligible and company match and vesting on first day of employment
•    Company Match: 100% on first 4% of employee contributions than 50% on the next 6% of employee Contributions
o    If an employee contributes 10%, Schindler matches 7%
 
Will you join us and elevate tomorrow's World?
We look forward to receiving your complete online application.
At Schindler Group we value inclusion and diversity, and practice equity to create equal opportunities for all. We endeavor that all qualified applicants will receive consideration for employment without regard to age, race, ethnic background, color, religious affiliation, union affiliation, gender, gender identity, sexual orientation, marital status, national origin, nationality, genetics and health, disability or veteran status.
If you would like assistance with the application process for this position, please contact the recruiter highlighted above who will be happy to help.
br>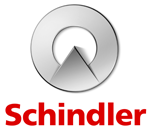 Apply now »