Location: Morristown, NJ, New Jersey, United States 
Job ID: 64575 
We Elevate... You
Our mission is to keep cities and people around the world moving. Since 1874 Schindler has an outstanding reputation for not only elevating buildings, but the well-being of everyone who lives and works in them. Do you have the talent, ambition, and vision to help us elevate tomorrow's world?
 
Find out more about us here - Company Website or LinkedIn
As a leading employer in the urban mobility industry, we are always looking for a diverse group of people who can create exceptional value for our customers.
Join us as a
Principle Engineer
Your Skills
The Principal Engineer develops elevator and escalator components using engineering fundamentals and established practices, procedures and guidelines. The Principal Engineer provides design solutions to assigned safety, performance, cost, reliability, and maintainability problems requiring the use of engineering methods and established procedures and guidelines as well as provides effective task management to accomplish specified technical objectives on time.  The Principal Engineer will lead more junior staff and consultants in planning and implementing larger scale complex engineering projects.  The  Principal Engineer will assist  Management in defining establishing new technology implementation and commercial, industry and code related developments.
This position can support sales in bidding competitive projects and winning customer awards via technical support; to develop engineering solutions; to field support, troubleshooting of field installations, resolving customer issues; to coordinating program implementation with research and development to fulfilling the corporate operations with a successful product line.
Develop Electrical System Integration for Hydraulic CCQL's and product enhancements.

 
 
 
 
 

Plan and Lead Major Projects from Technical Basis - including 3rd party engineering firms and suppliers.

 
 
 
 
 

Release standard designs - drawings/documentation/certification (Software, Printed Circuit Hardware, Schematics, Electrical component selection/approval)

Lead junior Engineering staff/External Consultants on Engineering tasks

 
 
 
 
 
 
 
 

Travel - 20% 

 
 
 
 
 
 
 
 
 
 
 
 
 
 
 
 
 
 
 
 
 
 
 
 
 
 
 
 
Your Experience
Education/Experience

 
 
 
 
 
 
 

BSEE required , MSEE preferred

 
 
 
 
 
 

6 years Elevator Engineering Experience 

 
 
 
 
 
 

Software Programming (C, C++)

 
 
 
 
 
 

 

 
 
 
 
 
 
 
 
 

Performance Requirements

 
 
 
 
 
 
 

Initiate Emerging Technology into SEC products/processes (Create patents)

Technical Reviewer on RD designs and provide feedback

 
 
 
 

Mentor to other engineers. Prepare/Conduct Training for Other Departments and Field

 
 

Safety Lead HRFE Qualified

Successfully perform Senior Engineering function.

 
 
 
 
 

Represent SEC in Industry (Attend Code meetings - Working Groups, NEII, Legal support)

 

Legal Engineering Expert

 
 
 
 
 
 
 

Lead and Train on SPSP processes

 
 
 
 
 
 

System Expert

 
 
 
 
 
 
 
 

Recognized in Company (Local KG and Group Level):

 
 
 
 
 

Expert Functional Knowledge in Key Schindler Tools (KID, CADI, SPECI, SAP, ECAD)

 
 
 
 
 
 
 
 
 
 
 
 
Our Commitment
To Your Future: Fully-vested 401k match (up to 7% of total compensation)
To Your Health: Competitive Medical, Dental and Vision Plans - All benefits effective from first day of hire
To Your Wellness: Generous Paid Time Off (All employees start with 3 weeks of vacation which then increases with tenure in addition to sick days, floating holidays and 8 Company Observed Holidays)
To Your Education: Tuition Reimbursement (Eligible after 6 months of service)
To Your Family: Parental Leave – 100% base pay for 6 consecutive weeks within first year of a child's birth or adoption
Partnership with Maven Milk to ship breast milk for employees traveling on Schindler business
Will you join us and elevate tomorrow's World?
We look forward to receiving your complete online application.
For questions, please contact Pooja Gupta,
At Schindler Group we value inclusion and diversity, and practice equity to create equal opportunities for all. We endeavor that all qualified applicants will receive consideration for employment without regard to age, race, ethnic background, color, religious affiliation, union affiliation, gender, gender identity, sexual orientation, marital status, national origin, nationality, genetics and health, disability or veteran status.
If you would like assistance with the application process for this position, please contact the recruiter highlighted above who will be happy to help.
br>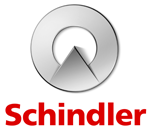 Apply now »