Location: Morristown, NJ, New Jersey, United States 
Job ID: 67895 
We Elevate... You
Our mission is to keep cities and people around the world moving. Since 1874 Schindler has an outstanding reputation for not only elevating buildings, but the well-being of everyone who lives and works in them. Do you have the talent, ambition, and vision to help us elevate tomorrow's world?
 
Find out more about us here - Company Website or LinkedIn
As a leading employer in the urban mobility industry, we are always looking for a diverse group of people who can create exceptional value for our customers.
Join us as a
SHAPE Programmer Manager EI
Your Skills
    Plan and Manage important Project Meetings (e.g. Kick Off, Steering Committees, Milestone approvals, Integration Test Meetings, Go Live Decision, Project Closing) in close alignment with the IT Project Manager
    Responsible for correct/optimized usage of the system/tool in the EI Business stream
    Review/test solutions for KG impact and support roll out
    Carry (new) business requirements as well as improvement requests
    Drive for Results within the EI Business Stream and manage actively cross stream integration topics
    Collaborate and communicate with the IT Project Manager in a structured, productive and positive way to jointly achieve the desired project results
    Help and support organizational change management with the Business Owners
    Planning, monitoring and executing of Training, Testing, Cut Over, Data Migration and Post Go Live Activities from business side
    Management expertise EI Processes with the ability to understand also business related business topics in related streams e.g. FICO, Purchasing, logistic.
    Help to assess business impact of system changes
    Manage and moderate workshops (motivated to perform also escalation meetings and being exposed to the C-Level)
    Power to push to achieve objectives with a mind to quality in achievement
    Carry (new) business requirements as well as improvement requests
    Ensuring the SHAPE compliance by tracking the requested functional enhancements
    Communicating with the BOs and BPMs to get the necessary information required to make decisions
 
Your Experience
    Bachelor's Degree
    Knowledge of SHAPE EI Processed and Tools
    Knowledge of EI Business Operations
    Participation in previous SHAPE Implementation in Schindler Group
Our Commitment
•    Competitive salary commensurate with experience
•    Competitive Medical, Dental and Vision Plans - All benefits effective from first day of hire
•    Generous Paid Time Off (All employees start with 3 weeks of vacation which then increases with tenure in addition to sick days, floating holidays and 8 Company Observed Holidays)
•    Tuition Reimbursement (Eligible after 6 months of service)
•    Parental Leave – 100% base pay for 6 consecutive weeks within first year of a child's birth or adoption
•    401k Plan: Eligible and company match and vesting on first day of employment
•    Company Match: 100% on first 4% of employee contributions than 50% on the next 6% of employee Contributions
o    If an employee contributes 10%, Schindler matches 7%
 
Will you join us and elevate tomorrow's World?
We look forward to receiving your complete online application.
At Schindler Group we value inclusion and diversity, and practice equity to create equal opportunities for all. We endeavor that all qualified applicants will receive consideration for employment without regard to age, race, ethnic background, color, religious affiliation, union affiliation, gender, gender identity, sexual orientation, marital status, national origin, nationality, genetics and health, disability or veteran status.
If you would like assistance with the application process for this position, please contact the recruiter highlighted above who will be happy to help.
br>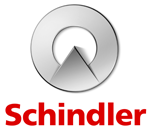 Apply now »