Location: Morristown, NJ, New Jersey, United States 
Job ID: 63239 
We Elevate... You
Our mission is to keep cities and people around the world moving. Since 1874 Schindler has an outstanding reputation for not only elevating buildings, but the well-being of everyone who lives and works in them. Do you have the talent, ambition, and vision to help us elevate tomorrow's world?
 
Find out more about us here - Company Website or LinkedIn
As a leading employer in the urban mobility industry, we are always looking for a diverse group of people who can create exceptional value for our customers.
Join us as a
Senior Manager Codes & Standards
Your Skills
Direct and organize the human, economic and material resources in order to deliver financial, quality and customer/employee satisfaction targets, to provide more cost effective solutions while achieving first pass yield and on time delivery. Support of the corresponding department in the introduction of released codes and standards, and their adaptation to technical solutions, as well as technical approvals in individual cases.
Code Compliance Reviews of PCP Developed Products (with CRD)
A17.1-2019 publication / code support of product updates

A17.5-2019 – CSA re-certification for all products

F3/3350 extension, ES1-NA and ES5-NA code audits
Canadian Electric Code CSA C22.1 2018

International Building Code IBC 2018

Suspension means, governor ropes, compensation A17.6 2016

NA local codes per AHJ

Implement the new Integrity based Code audit process
Various MOL work due to local code adoptions
National Code Adoption/Implementation
Track/mitigate national code adoptions and minimize impact to Schindler

Develop Code assessments for published/released standards
A17.1 publication / code support of product updates

IBC publication/code support (NBCC for Canada)

NFPA 70/ NEC publication/code support (CEC for Canada)

NFPA 13 Sprinkler Code

IECC /ASHRAE Energy Code
Group/SEC Code Processes:
Implement new ON  / WI 0-11700-02 – National Code Advisor for SEC

Coordinate with Group, Support Group Initiatives – ISO Code Development

SEC Code Tool Management

Define replacement strategy for Local Code DB and Local Code Advisory processes

Support NEII Code Tracking Tools
Line Management of Code Team;
Daily management of code team, i.e work assignments, level loading code team, prioritizing activities, etc.

Monthly meetings and on-going tracking of issue

Local Code engagement / Local Code Consultants building AHJ relationship

Local office engagement of Local Code Consultants

Implement Field Office evaluation survey process for evaluating opportunities to improve code teamwork and metric assessment of strengths & weaknesses

General Dept responsibilities such as: Code Team skills development, T&E costs to budget, Expense reporting, Review assessments, etc.
Code and Standards Development Activities:
Continue implementation of SEC succession plan strategy within SEC

Code Committee Members – Main and Alternate

Recruiting of SEC employees to develop tier replacements – 2 to 3 deep

Improve coordination of A17.1 Code member reporting and communication of on-going committee work and successful Schindler voting strategy on pending TN's

Develop strategy, method and create / implement formal process to align with CRD developments and develop strategy for Code evolution to support.

On-going code development involvement on key topics such as OEO standards, Safe Hoistway Access, Energy Standards for Elevators, etc.
Local Code Activities;
California support of current product deployment (Belted systems, CUBE, MRLs)
Mitigate Group V impact

Ongoing Product Compliance in California
Track/Manage other local code AHJ developments – NYC, MA, WA

Promote adoption of A17.1 standards without modification at local levels

Attend administration review meetings to counter modifications at local level

Mitigate AHJ rulings that contradict SEC understanding or implementation of a standard.

Develop process to improve timely notification of local code changes, improve local code engagement and product development initiatives

Timely management and maintenance of Local Codes; advisories and local code knowledge

Quarterly Communication of Changes to SEC

Minimize financial and business impact of local code adoptions
NEII Role :
NEII Central Code Committee Role – TBD with Legal
Your Experience
Bachelors degree in Engiineering or related field
QEI Certification required

Experience directing a range of engineering activities. Have good organization skill and multitasking skill

Engineering experience

Broad knowledge of elevator products and applications. Understanding of total Business Unit operation and requirements necessary to provide customer satisfaction

Ability to motivate people under direct control or in other departments to meet the objectives.

Ability to impart to customers the quality and integrity of business unit products and personnel through meetings and conversations as well as correspondence.

Ability to use diplomacy when dealing with customers and other departments.

Elevator Industry experience 10 years minimum
Will you join us and elevate tomorrow's World?
We look forward to receiving your complete online application.
For questions, please contact Christopher James Mazzerina, +19733976459
At Schindler Group we value inclusion and diversity, and practice equity to create equal opportunities for all. We endeavor that all qualified applicants will receive consideration for employment without regard to age, race, ethnic background, color, religious affiliation, union affiliation, gender, gender identity, sexual orientation, marital status, national origin, nationality, genetics and health, disability or veteran status.
If you would like assistance with the application process for this position, please contact the recruiter highlighted above who will be happy to help.
br>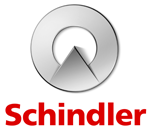 Apply now »