Location: Nashville, TN, Tennessee, United States 
Job ID: 64770 
We Elevate... You
Our mission is to keep cities and people around the world moving. Since 1874 Schindler has an outstanding reputation for not only elevating buildings, but the well-being of everyone who lives and works in them. Do you have the talent, ambition, and vision to help us elevate tomorrow's world?
 
Find out more about us here - Company Website or LinkedIn
As a leading employer in the urban mobility industry, we are always looking for a diverse group of people who can create exceptional value for our customers.
Join us as a
Field Branch Administrator
Your Skills
Field Branch Administrator - Job Description:
Tasks:
To provide administrative assistance in the functional areas. This  includes ales assistance, safety and manpower scheduling.

Coordinates material, manpower and shipments for projects in line with project schedules.

Arrange the distribution, inventory and control of all existing installation, construction or modernizations tools.

Administrates time ticket preparation and computerized field payroll processing with special respect to BDP and Quality reporting.

Analyze manpower and job loading requirements with respect to BDP.

Implement Region Safety Program, prepare OSHA report, review violations and recommend resolutions.

Maintain and control tool purchasing, distribution and inventory along with coordinating the activities of any warehouse personnel.

Examine new sales, modernization job requirements for contract conditions, approvals, layouts, schedules and initiate action to assure adherence to job scheduling.

Assist in other aspect of the New installation and Modernization business as needed
Your Experience
Requirements:
Two years of college, preferably in Business Administration with some technical on the job experience.

Minimum work experience required including any specific job related experience and years of experience, which would serve as acceptable pre-requisites.

Two years of field related job experience in Region or District office, or related external industry.

Use of computer for data analysis and retrieval is needed to help in determining problem areas leading to the problems' resolution.

Scheduling, coordination and problem identification associated with the Region Field operations.

Requires daily monitoring of job schedules, material availability, and BDP performance statistics.

Use of computer for data analysis and retrieval is needed to help in determining problem areas leading to the problems' resolution.

Other required skills (i.e., communication, project management, leadership, etc.)

Monitor Region field budget and manage charges to ensure that all cost segments are in line with the Region's financial plan.

Reduce field expenditures, improved field performance, lower workers' compensation costs, improved field management.

Contact with hourly field personnel relating to pay, personnel relations, project coordination and safety.

Internal contact with Schindler Elevator Headquarters support groups with respect to project scheduling and problem resolutions.

External contact with local suppliers for material purchase and coordination in line with project schedules and specifications. External contact with customer for scheduling and coordination work
Our Commitment
Competitive salary commensurate with experience

Fully vested 401k match (up to 7% of total compensation)

Competitive Medical, Dental and Vision Plans - All benefits effective from first day of hire

Generous Paid Time Off (All employees start with 3 weeks of vacation which then increases with tenure in addition to sick days, floating holidays and 8 Company Observed Holidays)

Tuition Reimbursement (Eligible after 6 months of service)

Parental Leave – 100% base pay for 6 consecutive weeks within first year of a child's birth or adoption
Will you join us and elevate tomorrow's World?
We look forward to receiving your complete online application.
For questions, please contact Siani Adayja Powell,
At Schindler Group we value inclusion and diversity, and practice equity to create equal opportunities for all. We endeavor that all qualified applicants will receive consideration for employment without regard to age, race, ethnic background, color, religious affiliation, union affiliation, gender, gender identity, sexual orientation, marital status, national origin, nationality, genetics and health, disability or veteran status.
If you would like assistance with the application process for this position, please contact the recruiter highlighted above who will be happy to help.
br>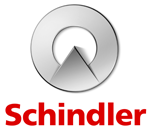 Apply now »