Location: Noida, Uttar Pradesh, India 
Requisition ID: 61642 
Schindler stands for mobility. Mobility needs experts.
Join our team in Noida.
Founded in Switzerland in 1874, the Schindler Group is a leading global provider of elevators, escalators, and related services. Schindler mobility solutions move one billion people every day all over the world. Behind the company's success are over 60,000 employees in more than 100 countries.
Established in 1998, Schindler India is a wholly owned subsidiary of Schindler Holding Co. We supply elevators, escalators and mobility technology for all market segments: residential apartment blocks, business and shopping centers, high-rise towers as well as transport infrastructure such as metro stations and airport terminals. With sales growth double that of the industry, a rapidly burgeoning portfolio and expanding employee base each year, Schindler India is poised for a leadership position in India in the short term.
Sr. Manager - NI Sales
Mobility is the goal
Sales Manager- Managing Sales Team of Noida



Role: - The NI Sales Manager is responsible for achieving monthly, quarterly and annual PLR according to budget - Leads the sales team for new business and ensures systematic sales management practices 

Responsibility: Functional: – Deploys the sales strategy in the Branch within the framework specified by the Branch Manager and the NSM – Assesses the market and forecasts sales on a Branch level – Identifies, assesses and appoints agents in locations in consultation with the Branch Manager and as per the company guidelines – Defines sales territories across the Branch and assigns responsibility according to potential. Resolves conflicts related to 'territory overlaps'/ Key Accounts – Defines Key Accounts and assigns them to the BDMs (in the absence of BDMs directly handles Key Accounts) – Defines with the Technical Mgr (NI&MOD) targets for handover completions and costs (PPG) – Generates periodic reports on operational and financial performance as defined by the company, for review by Branch Manager and NSM – Ensures that systematic sales management practices with processes and tools are applied

People Management: – Sets objectives for his team in line with the Branch/regional objectives and based on the guidelines provided by the company – Supervises and motivates the NI sales team to achieve the regional targets on sales units, revenue, C1 sold, customer satisfaction – Conducts regular meetings with the sales team to review action implementation, target achievement and planning – Assesses skills and competency of his team and ensures adequate training through coaching, on the job training and training courses of the KG in coordination with the Branch Manager
Mobility needs you
Education: Mandatory: B.E or Diploma Desirable: MBA or Diploma in Marketing

Professional experience - Atleast 10 years of Sales experience out of which 2years should be as Regional Sales Manager. - Atleast 4 years of Project Selling Experience

Additional Qualification - Project Management Exposure
What else should you know?
Do you want to move the future with us?
Interested? Send us your complete application at
Pranali Kalap
pranali.kalap@schindler.com
At Schindler Group we value inclusion and diversity, and practice equity to create equal opportunities for all. We endeavor that all qualified applicants will receive consideration for employment without regard to age, race, ethnic background, color, religious affiliation, union affiliation, gender, gender identity, sexual orientation, marital status, national origin, nationality, genetics and health or disability.
br>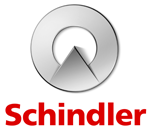 Apply now »