Location: Salt Lake City, UT, Utah, United States 
Job ID: 70232 
We Elevate... You
Our mission is to keep cities and people around the world moving. Since 1874 Schindler has an outstanding reputation for not only elevating buildings, but the well-being of everyone who lives and works in them. Do you have the talent, ambition, and vision to help us elevate tomorrow's world?
 
Find out more about us here - Company Website or LinkedIn
As a leading employer in the urban mobility industry, we are always looking for a diverse group of people who can create exceptional value for our customers.
Join us as a
Field Superintendent Development Program
Your Skills
The Field Superintendent Development Program (FSDP) provides recent college graduates and early-career professionals with practical field experience as well as structured training with the goal of providing Schindler with a solid bench of Field Superintendents, a key role for the organization. This program provides the participants with immediate and practical field experience in order to better understand the products Schindler offers, as well as the support provided to a wide variety of customers.
The FSDP Participant will partake in an 18-month on-the-job program, which involves learning about the management of the installation, maintenance and repair of passenger and freight elevators, escalators, dumbwaiters and moving sidewalks under the direction of a mentor Field Superintendent. The program is divided into four distinct "phases" with specific learning objectives set for each phase.  Upon completion of the program, participants MUST be willing and able to relocate to other locations within the country should a permanent, full-time Field Superintendent position not be available at their training location at the time of graduation.
In addition to hands-on experience, the FSDP offers structured training and curriculum with modules focusing on safety, product orientation, resource planning, technician development and financial acumen.  The curriculum is administered over the course of multi-year direct onsite training, periodic cohort sessions as well as 3rd party specialized modules.  
Phase Overview and Descriptions
Phase 1 - Orientation (approx. 4 months):
•    Participate in roughly 15 different training topics to gain an overall understanding of the business 
•    Understand the basics of the Field Superintendent role and how it fits into Schindler's other departments
•    Conduct "ride-alongs" with local Superintendents to interact with technicians onsite. 
Phase 2 - Practical Application (approx. 3 months):
•    FSDP will be granted a temporary union card to work under the direction of an Elevator Union Mechanic 
•    Work onsite assisting with elevator and/or escalator service/repair or installations dependent on business line function
•    Improve practical knowledge of safety procedures, hazard recognition and utilization of Personal Protective Equipment
Phase 3 – Technical Audit & Compliance Training (approx. 5 months):
•    Meet the local area Field Quality Excellence team to job shadow and gain better understanding of their function
•    Acquire focused knowledge surrounding auditing, testing, installation and maintenance safety and code compliance
Phase 4 – Supervisory Training (approx. 5 - 6 months):
•    Manage limited workforce in controlled local environment to gain hands-on management experience
•    Performance Evaluations provided by Branch & Area management team
•    Consider placement opportunities upon graduation of program based on national vacancies and FSDP graduate skill set
 
Your Experience
•    Bachelor's degree in Engineering, Construction Management, Business, or other relevant field of study
•    Candidates MUST be open to relocation (company-assisted) to select cities upon completion of the program. 
•    Prior work experience or internships in construction, design or related industry a plus 
•    Previous leadership experience is highly desirable
•    Strong customer service, organizational and communication skills
•    Affinity for understanding technical/mechanical systems
 
Our Commitment
•    Fully vested 401k match (up to 7% of total compensation)
•    Competitive Medical, Dental and Vision Plans - Effective from first day of hire
•    Generous Paid Time Off (3 weeks' vacation which increases with tenure in addition to 7 sick days, 2 floating holidays and 8 Company Observed Holidays)
•    Tuition Reimbursement - Eligible after 6 months of service
•    Parental Leave – 100% base pay for 6 consecutive weeks within first year of a child's birth or adoption
•    Partnership with Maven Milk to ship breast milk for employees traveling on Schindler business
 
Will you join us and elevate tomorrow's World?
We look forward to receiving your complete online application.
At Schindler Group we value inclusion and diversity, and practice equity to create equal opportunities for all. We endeavor that all qualified applicants will receive consideration for employment without regard to age, race, ethnic background, color, religious affiliation, union affiliation, gender, gender identity, sexual orientation, marital status, national origin, nationality, genetics and health, disability or veteran status.
If you would like assistance with the application process for this position, please contact the recruiter highlighted above who will be happy to help.
br>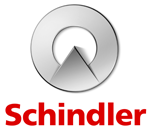 Apply now »