Location: Stockholm, Sweden, Sweden 
Job ID: 62106 
We Elevate... You
Join Schindler and help us elevate our world: Use your skills to allow megacities to grow. With our elevators and escalators, we keep the urban world moving.
 
Since 1874 Schindler has been a Citymaker with proud reputation for elevating not only buildings, but the well-being of everyone who lives and works in them. People, passion, and innovation are the pillars of our success.
Schindler is one of the world's leading suppliers of elevators, escalators and moving walkways. We employ talented individuals in over 100 countries worldwide to design, develop, install, maintain and modernize the mobility systems that keep the world's urban population on the move. We offer a dynamic, forward-looking work environment that enables our employees to innovate and excel in their chosen fields.
Join us as a
Hissmontörer Stockholm
We Elevate... Your Responsibilities
Till vårt affärsområde NI, som svarar för nyinstallation av hissar, söker vi med placering i Stockholm en hissmontör
 Ditt nya jobb är omväxlande och innebär i första hand:
Nyinstallation av hissar i nya och befintliga schakt.

Driftsättning av nya hissar.

Vi har flera projekt på gång i regionen och arbetet kan periodvis innebära arbete utanför bostadsorten.

Du erbjuds ett tekniskt utmanande och självständigt arbete i en miljö med internationell prägel och goda möjligheter till både professionell och personlig utveckling.
Vi söker dig som är en erfaren hissmontör med minst ett par års erfarenhet av hissmontage. Du har vana vid att arbeta med såväl elektronik som mekanik. Du har ett gediget tekniskt intresse och kunnande samt är van vid att arbeta mot tidsstyrda mål utan att ge avkall på kravet om högsta säkerhet och kvalitet. Vidare har du en social och säljande personlighet vilket för oss innebär att du är utåtriktad, självgående men också en pålitlig lagspelare. Du gillar när det är mycket på gång samtidigt.
We Elevate... Your Best Self
Vi tror att du har
utbildning från gymnasieprogram med teknisk, gärna el- och/eller byggteknisk, inriktning eller motsvarande och behärskar svenska och engelska i såväl tal som skrift, samt har körkort för personbil. I denna rekrytering kommer vi att lägga stor vikt vid personlig lämplighet.
Kontaktperson och ansökan
För mer information och frågor om tjänsten kontakta Installationsledare Damir Hrstic, damir.hrstic@schindler.com alternativt HR Support, hrsupport.se@schindler.com. Tjänsten är placerad i Stockholm. En del resor förekommer.
Din ansökan med meritförteckning registrerar du på vår hemsida www.schindler.se så snart som möjligt. Urval sker löpande och tjänsten kan komma att tillsättas före sista ansökningsdatum.
Vi är ett företag som anser att mångfald leder till ökad produktivitet, högre innovation, bättre beslutsfattande, och högre medarbetarnöjdhet och mindre personalomsättning.
Vi kommer att lägga stor vikt vid personlig lämplighet.
Denna rekrytering görs internt och vi avböjer vänligast samtal från bemannings- och rekryteringsfirmor.
Ansökningar tas enbart emot via vårat rekryteringssystem. Ansökningar via mail kommer inte att tas i beaktande.
Can You Elevate Us?
Be part of a highly driven organization where high performance connects people and is a vital part of achieving strong business results. Send us your application. For questions please don't hesitate to contact Linn Gauffin, (+46) 86224000
www.schindler.com
At Schindler Group we value inclusion and diversity, and practice equity to create equal opportunities for all. We endeavor that all qualified applicants will receive consideration for employment without regard to age, race, ethnic background, color, religious affiliation, union affiliation, gender, gender identity, sexual orientation, marital status, national origin, nationality, genetics and health or disability.
br>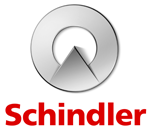 Apply now »