Send me alerts every days
Location: Vancouver, BC, British Columbia, Canada 
Requisition ID: 33464 
Schindler stands for mobility. Mobility needs experts.
Join our team in Vancouver, BC.
Founded in Switzerland in 1874, the Schindler Group is a leading global provider of elevators, escalators, and related services. Schindler mobility solutions move one billion people every day all over the world. Behind the company's success are over 60,000 employees in more than 100 countries.
With U.S. Headquarters in Morristown, New Jersey, and Canadian Headquarters in Toronto, Ontario, Schindler Elevator Corporation is the North American operating entity of the Switzerland-based Schindler Group. Schindler is one of the leading global manufacturers of elevators, escalators and moving walks. Schindler employs over 5,000 people in more than 230 locations in North America. The company specializes in latest-technology engineering as well as mechanical and micro-technology products designed and rigorously tested for comfort, efficiency and reliability. Schindler products can be found in many well-known buildings throughout Canada, including Scotia Plaza, Bay & Adelaide, Edmonton Arena, Calgary Airport, and Vancouver Canada Line.
Field Operations Manager, Existing Installations (Vancouver)
Mobility is the goal
Primary Function 
The Field Operations Manager is responsible for managing existing installation operational activities through conforming to customer and company requirements as related to safety, cost improvement and customer satisfaction in support of Branch/District objectives. He/She has responsibility for managing, coaching and training field employees as well as health and safety requirements. 
Responsibilities 
People Management
Provide leadership and direction for the operational functions in alignment with local strategies and Corporate and District/Branch objectives

Manage direct reports through providing mentorship, guidance and constructive feedback to promote employee development
Ensure all field and supervisory/support employees are trained and committed to Schindler quality initiatives and objectives, including

identifying training needs and deliver training (safety & technical) to field

and supervisory

employees
Interface with IUEC Representation to foster positive labor relations
Safety and Supervision
Implement customer and Company requirements for quality, performance reliability and passenger safety for each location under their supervision

Ensure exceptional quality standards, training and performance of field personnel

Manage hourly field employees through providing mentorship, guidance and constructive feedback to promote employee development

Make sound judgments as related to motivation, training and work assignments for all employees within their assigned responsibility, while at the same time, adjusting manpower to minimum level and meeting and or exceeding customer requirements

Coach hourly field employees Company's methods of quality, productivity and safety

Monitor the work of all hourly field employees from both a quantitative and qualitative point of view

Review of time tickets for accuracy and maintain vacation schedules

Persuade field employees to follow practices and procedures that will foster teamwork and improve quality and productivity
Financial Management
Manage/support all service work in area of responsibility within framework of financial budget

Ensure appropriate controls are in place for labour and material spend
Process and Quality Management
Monitor job completion check points and implement required corrective action in order to drive service delivery performance to BDP model

Ensure maintenance work meets Schindler employee and passenger safety and quality standards and all contract requirements as defined by customer

Manage ongoing program of field audit to assurance conformance of performance standards of quality, completeness and safety.

Implement service delivery management strategy in support of assuring uniform application of preventative maintenance procedure while controlling manpower to minimum level

Provide technical support to Sales and Field employees

Ensure ISO compliance
Customer Service and External Relations
Liaise with property management representatives/building owners

Ensure compliance with government regulatory requirements

Interpret customer concerns and mobilize the necessary internal resources in such a way that customer satisfaction is assured while cost and human resources disruption is minimized

Ensure customer needs or enquires are met in a prompt, professional manner. Provide clear and written communications

Demonstrate to customers that they are receiving fair value for their expenditures

Communicate with and influence business agents, inspectors, etc., in resolving disputes

Monitor service calls in assigned portfolio to eliminate repetitive calls

Maintain and manage pro-active relationships with Union business agent




 




 
Mobility needs you
Knowledge 
Post Secondary – preferably in Business or Engineering

5-8

years in elevator industry or related experience, or a similar industry which includes the sales and servicing of capital equipment,

with at least 3-5 of those years is a senior supervisory or management position

 
Critical Skills 
Proficient in MS Office

Coaching and Mentoring: ability to motivate and guide team members

Communication: Communicate clearly and articulately

Customer Service: Demonstrate costumer focus through improving performance

Leadership: Possess solid leadership skills

People Management: Ability to select, train, supervise and evaluate staff

Persuasion: Persuasion is required both internally and externally. Employees and customers must frequently be motivated to act or react in a manner to support credibility

Presentation: Ability to present materials clearly

Problem Solving: Ability to fully understand the problem, assess responsibility, explore alternatives, develop creative solutions and negotiate settlements

Teamwork: Ability to interact with all levels and be an integral part of the operation

Demonstrate the ability to embrace new concepts and change as well as seek new ways of doing things
Do you want to move the future with us?
Schindler Elevator Corporation is an Equal Opportunity Employer. Our success has been built on innovation and our ability to identify with customers and respond to their needs. But most of all, we've achieved our standing by empowering our employees. We invite you to learn more about our company and to consider what we can offer - not a job, but a career - to people who have the skills and initiative to move ahead with Schindler.
br>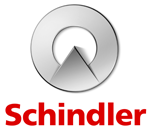 Apply now »