Location: Vancouver, BC, British Columbia, Canada 
Requisition ID: 56136 
Schindler stands for mobility. Mobility needs experts.
Join our team in Vancouver, BC.
Founded in Switzerland in 1874, the Schindler Group is a leading global provider of elevators, escalators, and related services. Schindler mobility solutions move one billion people every day all over the world. Behind the company's success are over 60,000 employees in more than 100 countries.
With U.S. Headquarters in Morristown, New Jersey, and Canadian Headquarters in Toronto, Ontario, Schindler Elevator Corporation is the North American operating entity of the Switzerland-based Schindler Group. Schindler is one of the leading global manufacturers of elevators, escalators and moving walks. Schindler employs over 5,000 people in more than 230 locations in North America. The company specializes in latest-technology engineering as well as mechanical and micro-technology products designed and rigorously tested for comfort, efficiency and reliability. Schindler products can be found in many well-known buildings throughout Canada, including Scotia Plaza, Bay & Adelaide, Edmonton Arena, Calgary Airport, and Vancouver Canada Line.
Field Quality Excellence Business Partner (Vancouver)
Mobility is the goal
Our Organization is made up of experts in the fields of user and employee safety. Comprising areas of: Quality, training & certification, and technical & product knowledge - our Organization is driving our Global vision & mission every day.
FQE Drives Schindler to Excel in its core Values, such as Safety, Quality, compliance and people development to unlocking customer potential and grow faster than the market
Mission statement and basic accountabilities
Acting as the interface between the FQE (Field Quality Excellence), functions in the Company and branch, ensuring that all FQE-related issues are supported in the most efficient and effective way through knowledge and re-source sharing across the Company.
Ensure FQE activities (user and employee safety, quality, and safety assurance) are performed on branch level according to the norms, standards, and local regulations.
Overall description
Responsible for managing the interface between the FQE functions between Company and branch, to make sure that all FQE resources are deployed in the most efficient and effective way across the branch.
To work with the branch operations to effectively implement FQE-related actions and to support in quality- and safety-related topics in the field.
Principal activities
Responsible to support the branches on FQE-related topics.

Serve as the conduit for Company support and expertise to branch level.

Ensure operationalization and implementation of FQE activities on branch level.

Responsible for the optimized execution of safety inspections on all our products before handover to the customer and during maintenance period.  

Coordinate and execute product related incident investigations as required

Manage, execute, where resources are provided at Branch level, and monitor 5-year tests of the periodic safety inspections through FQE.

Supports roll-out and organization of on-the-job technical training activities.

Supports development and training for apprentices and new hires.

Ensure the availability and proper status of needed resources to drive and execute all FQE related actions

Deploy FQE initiatives and tools at branch level.

Ensure FQE Safety, Quality, Compliance and Technical Training KPIs are achieved.

Support branches to implement quality and safety assurance action plans.

Provide compilation and application guidance, and analysis & interpretation of codes, standards, decrees and laws that affect Schindler's activity, within any scope (Zone, national, autonomous or local).

Communicate and monitor to assist in ensuring that all Group corrective actions are properly completed.

Participate in company audits including Technical Compliance as requested
Mobility needs you
Knowledge and Skills
Bachelor's degree with 7 years related experience, or 15+ years direct industry (installation, maintenance, modernization) experience as a minimum.

Knowledge of OHSA general industry and related construction and industrial safety and regulatory standards / codes.

Strong knowledge of our core Schindler Values, ON's and processes.

Able to travel a minimum 15%.

Excellent facilitation and influencing skills.

Strong presentation skills and comfortable speaking to groups
Do you want to move the future with us?
Schindler Elevator Corporation is an Equal Opportunity Employer. Our success has been built on innovation and our ability to identify with customers and respond to their needs. But most of all, we've achieved our standing by empowering our employees. We invite you to learn more about our company and to consider what we can offer - not a job, but a career - to people who have the skills and initiative to move ahead with Schindler.
br>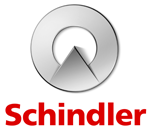 Apply now »