We are looking for a Service Administrator maintenance of files, assisting with worksheets, schedules, and other service-related documents
• Preparing and sending reports to the customer
• Keeping the in-house system up to date
• Updating customer service portals to ensure we adhere to KPIs & SLAs
• Demonstrating customer service, taking calls & emails, dealing with enquiries & taking detailed messages
• Preparing and sending accurate sales invoices
• Communicating professionally with all people and departments both externally and internally.
• Logging & processing callouts and checking with engineers to ensure completion.
• Process regional engineer timesheets and plan engineer work and route coordination.
• Plan engineer diary ensuring completion of maintenance and reactive jobs productively and efficiently and ensuring all jobs are covered.
• To be able to prioritise workload and identify priority works.
Previous experience in a similar role is desirable and a flexible approach to work
• Highly organised, proactive with the ability to work as a Team as well as on own initiative
• Good planning and time management skills
• Able to resolve conflicting demands to ensure good customer service
• IT literate with good knowledge of MS Office
• Able to prioritise own workload effectively
• Working with minimal supervision and utilising initiative
• Commitment to deliver business support accurately, under pressure and to tight timescales
• Reliable, organised, and diligent, with an excellent telephone manner
br>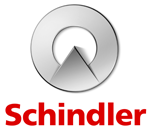 Apply now »