Location: Washington, DC, District of Columbia, United States 
Job ID: 67198 
We Elevate... You
Our mission is to keep cities and people around the world moving. Since 1874 Schindler has an outstanding reputation for not only elevating buildings, but the well-being of everyone who lives and works in them. Do you have the talent, ambition, and vision to help us elevate tomorrow's world?
 
Find out more about us here - Company Website or LinkedIn
As a leading employer in the urban mobility industry, we are always looking for a diverse group of people who can create exceptional value for our customers.
Join us as a
Service Operations Manager
Your Skills
The Service Operations Manager should provide management of company's activities and functions relating to the ongoing repair, maintenance and retention of all products existing within our portfolio as well as partnering as necessary with the General Manager - Service to support any acquisition and recovery efforts for units outside our portfolio within an assigned geographic span. This work is to be fulfilled in a manner which achieves customer satisfaction as well as the strategic business objectives of the region. 
Execute the territory operations business plan in support of the region's financial and non-financial objectives and support the implementation of

territory

operations initiatives.

 
Develop a recommended operational budget in partnership with the General Manager – Service and manage expenditures within approved specifications for time and materials and other fixed assets including parts inventory, company tools and vehicles for the most cost-effective results. 

 
Develop and coordinate implementation of operational BDPs for service delivery cost improvement goals on each initiative.

 
Responsible for managing operational budget via appropriate asset management measures and proper billing procedures.

 
Develop and maintain strong commercial relationships with key customers and influential industry consultants through personal contact and staff assignments.

 
Ensure process adherence to a strong customer excellence plan designed to deliver high quality service and grow loyalty with customers. 

 
Responsible for managing, mentoring and leading a team of Field Superintendents and Project Managers by setting and clarifying employee objectives, managing their ongoing performance and continuously developing their skills, all in an effort to drive the service team to meet required financial targets/metrics and performance KPIs.

 
Responsible for the hire and onboarding of new Service Superintendents and Project Managers.

 
Establish procedures and leadership practices to create a business environment for participative management, maintain high morale of subordinates and demonstrate strong support of Schindler's cultural beliefs and best practices.

 
Engage in pro-active labor relations with local business agents with the support of Schindler's Labor Relations team.

 
Set expectations for Field Technician engagement and provide Superintendents with the support necessary to provide ongoing training and performance management essential to productivity and quality improvement and ensuring the active participation of all technicians in performance reviews.

 
Advise Superintendents on manpower movement, particularly specialists, including but not limited to adjusters, hydraulic mechanics, escalator mechanics.

 
Ensure all required service operations meetings are effective.  Lead meetings where appropriate.

 
Provide expert technical knowledge for any project that needs additional oversight or intervention.

 
Interface with Product Line experts on operational challenges, including but not limited to product issues, safety concerns, parts fulfillment.

 
Ensure coordination of personnel and product safety responsibilities in partnership with Field Quality Excellence organization including driving personnel safety training and process adherence and the execution of proper technical training and equipment testing.

 
Your Experience
Education: 
BA/BS Business / Management / Engineering

 

Possess overall knowledge of product and product application; service techniques and procedures; ability to understand financial statements; legal awareness to contract terms and conditions.

 
Work Experience: 
Multiple years of experience in various assignments within the Company, in the Elevator industry, or in another service-oriented business.  

 
People management experience

 

P&L management experience for an industrial company.

 
Our Commitment
•           Competitive Medical, Dental and Vision Plans - All benefits effective from first day of hire
•           Generous Paid Time Off (All employees start with 3 weeks of vacation which then increases with tenure in addition to sick days, floating holidays and 8 Company Observed Holidays)
•           Tuition Reimbursement (Eligible after 6 months of service)
•           Parental Leave – 100% base pay for 6 consecutive weeks within first year of a child's birth or adoption
•           401k Plan: Eligible and company match and vesting on first day of employment
•           Company Match: 100% on first 4% of employee contributions than 50% on the next 6% of employee Contributions
•           If an employee contributes 10%, Schindler matches 7%
Will you join us and elevate tomorrow's World?
We look forward to receiving your complete online application.
For questions, please contact Siani Adayja Powell,
At Schindler Group we value inclusion and diversity, and practice equity to create equal opportunities for all. We endeavor that all qualified applicants will receive consideration for employment without regard to age, race, ethnic background, color, religious affiliation, union affiliation, gender, gender identity, sexual orientation, marital status, national origin, nationality, genetics and health, disability or veteran status.
If you would like assistance with the application process for this position, please contact the recruiter highlighted above who will be happy to help.
br>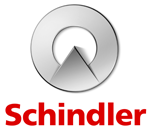 Apply now »