Location: Washington, DC, District of Columbia, United States 
Job ID: 61760 
We Elevate... You
Our mission is to keep cities and people around the world moving. Since 1874 Schindler has an outstanding reputation for not only elevating buildings, but the well-being of everyone who lives and works in them. Do you have the talent, ambition, and vision to help us elevate tomorrow's world?
 
Find out more about us here - Company Website or LinkedIn
As a leading employer in the urban mobility industry, we are always looking for a diverse group of people who can create exceptional value for our customers.
Join us as a
Sr. Warehouse Associate
Your Skills
Unloads and loads materials to and from trucks for deliveries.  Unpacks and examines incoming shipments and signs for all incoming materials once a visual check indicates no obvious damage.  Reports damage immediately to the delivery person and supervisor.  Compares identifying information of incoming shipments by verifying against the purchase order, packaging slips, invoices, orders, or other records.  Operates forklift truck or uses hand truck to move, convey, or hoist shipments from receiving platform to storage or work areas.  Delivers parts or materials to QC and to other departments in the plant and routes non-inventory items to appropriate persons or departments in the office.  Delivers completed paperwork to appropriate department for processing.
 
Picks items from delivery orders, and prepares items for shipment by visual inspection, weighing and counting parts by using electronic and floor scales.  Compares items packed with customer orders and other identifying data.  Stages items at packaging station or packs items for shipment – may require assembling boxes.  Processes UPS, FedEx, and other parcel package orders; catches errors and brings it to attention of supervisor.  Examines outgoing shipments to ensure shipments meet specifications.  Verifies quantity, quality, labeling, and addressing of products and items of merchandise ready for shipment.
 
Reads production schedule, customer orders, work orders, or requisitions to determine items be moved, gathered or distributed.
 
Fills requisitions, work orders, or requests for materials, tools, or other stock items and distributes items to production workers or the assembly line.
 
Move materials within the warehouse (changing physical stock location) as needed.  Cycle count on specific items or areas as directed.  Perform forklift maintenance (charging, battery water level, etc.).
Assist other warehouse areas as needed.  Assist internal customers via telephone and/or when they come into the stockroom.  Maintains the inventory of shipping materials and supplies.  Maintains work area, tools, and equipment in a clean, safe and orderly manner, and observes proper safety and housekeeping procedures
Your Experience
I.    EDUCATION REQUIREMENT:
Required level of education to perform the essential functions including any specialized education requirements, licenses and/or certificates.
High School graduate or its recognized equivalent.
II.    EXPERIENCE REQUIREMENT:
Minimum work experience required including any specific job related experience and years of experience, which would serve as acceptable pre-requisites.
Successfully held warehouse position    6 months- 1 year

III.    CRITICAL SKILLS / EXPERTISE REQUIREMENT:
Required critical skills and expertise level to perform the essential functions.
Will you join us and elevate tomorrow's World?
We look forward to receiving your complete online application.
For questions, please contact Eric E Martinez, (+1) 973/397-6314
At Schindler Group we value inclusion and diversity, and practice equity to create equal opportunities for all. We endeavor that all qualified applicants will receive consideration for employment without regard to age, race, ethnic background, color, religious affiliation, union affiliation, gender, gender identity, sexual orientation, marital status, national origin, nationality, genetics and health, disability or veteran status.
If you would like assistance with the application process for this position, please contact the recruiter highlighted above who will be happy to help.
br>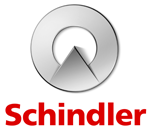 Apply now »