Location: Wayne, NJ (EPCO), New Jersey, United States 
Job ID: 65353 
We Elevate... You
Our mission is to keep cities and people around the world moving. Since 1874 Schindler has an outstanding reputation for not only elevating buildings, but the well-being of everyone who lives and works in them. Do you have the talent, ambition, and vision to help us elevate tomorrow's world?
 
Find out more about us here - Company Website or LinkedIn
As a leading employer in the urban mobility industry, we are always looking for a diverse group of people who can create exceptional value for our customers.
Join us as a
Electrical Engineer
Your Skills
Essential Duties and Responsibilities include the following.  Other duties may be assigned.  
•    Design, modify, and/or apply components and systems using engineering methods and techniques to meet specified technical objectives on time
•    Analyze and solve complex product design, application, manufacturing, installation and service problems
•    Analyze competitive product designs and report findings
•    Implement defect prevention procedures or processes in product design or application
•    Analyze new technologies for potential application in elevator and escalator products
•    Ability to design for manufacturability and comprehend manufacturing limitations
•    Ability to comprehend architectural and structural building drawings
•    Review customer submittals (with mark ups) and discuss changes with Sales 
•    Create custom wiring diagrams for manufacturing
•    Organize, track and keep records of drawing and documents in archive
•    Cooperation with significant interfaces such as: Mechanical and Electrical Engineering, Customer Installation Expert, Customer Field Project Manager and Product/Tool/Process Management
•    Lead and support cost reduction projects by identifying opportunities and executing
•    Develop custom solutions for integration new fixtures with existing infrastructure
 
Your Experience
Successful candidate should possess the following skills:
•    Power electronics experience ( AC and DC Power Conversion, Power Supplies, Power Systems.)
•    Circuit Analysis, Electrical Trouble Shooting
•    Software and/or programming abilities with one or more of the following C/C++, VB/VB.Net, Java, Microsoft SQL Server Management Studio is a plus
•    Manufacturing Engineering or Industrial Engineering Experience
•    General manufacturing experience 
•    2-3 years working experience in a product engineering or R&D role, or in project management
•    DFMEA, PFMEA or Six Sigma project experience
•    AutoCAD, Solid Works, ProEngineer (ProE)/PTC CREO a plus
•    Lean Manufacturing Experience is a plus 
Will you join us and elevate tomorrow's World?
We look forward to receiving your complete online application.
For questions, please contact Siani Adayja Powell,
At Schindler Group we value inclusion and diversity, and practice equity to create equal opportunities for all. We endeavor that all qualified applicants will receive consideration for employment without regard to age, race, ethnic background, color, religious affiliation, union affiliation, gender, gender identity, sexual orientation, marital status, national origin, nationality, genetics and health, disability or veteran status.
If you would like assistance with the application process for this position, please contact the recruiter highlighted above who will be happy to help.
br>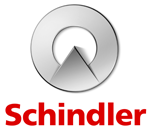 Apply now »